When I first started, we were always living as a small family together, and that's why I won't change. Everyone here eats together. Azzedine Alaïa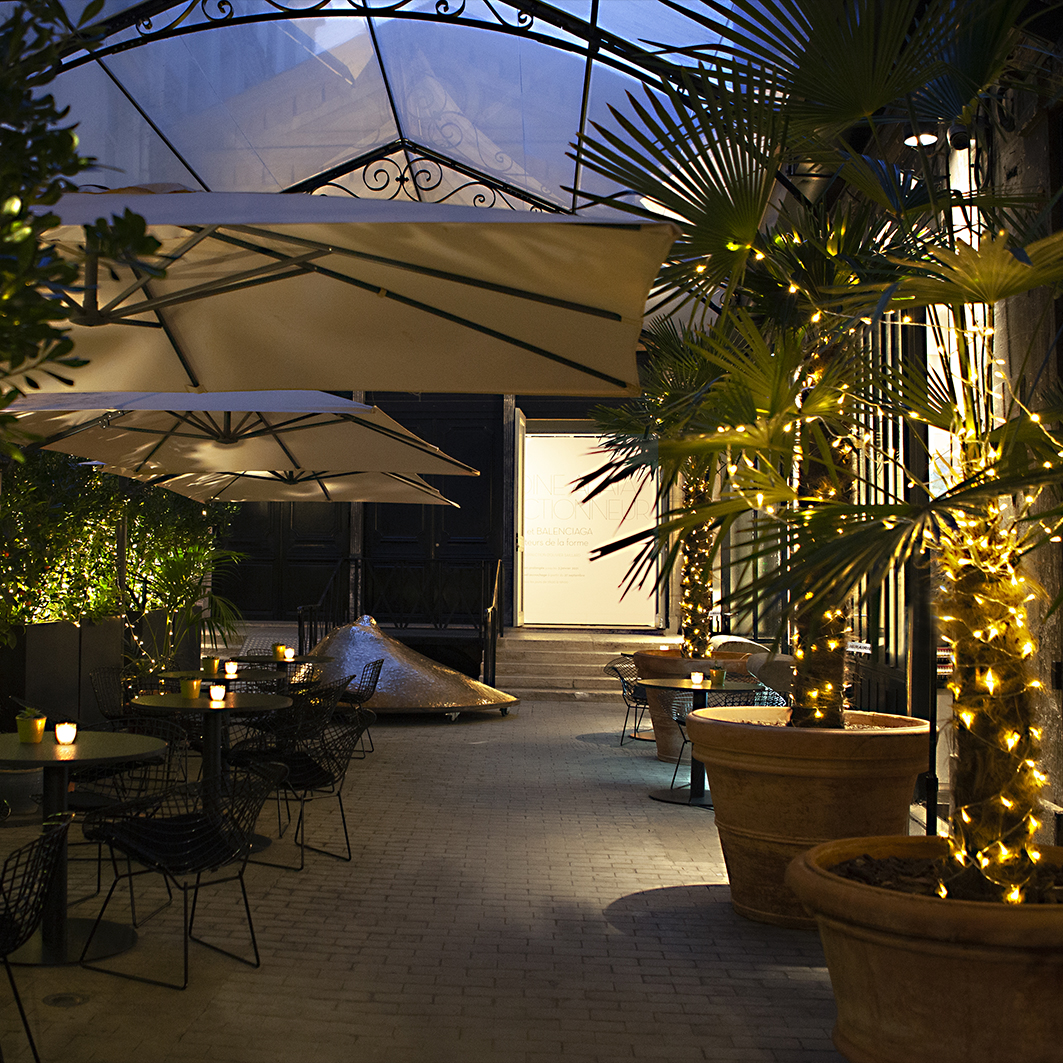 THE CAFÉ ON THE COURTYARD SIDE PH.SYLVIE DELPECH
The café of the Azzedine Alaïa Foundation is rooted in Azzedine Alaïa's famous sense of hospitality and conviviality, unlike any other. The lunches and dinners that he organized became legendary, as was his love of cooking, and his sense of sharing.
In a paved interior courtyard decorated with palm trees and sheltered by it's original glass roof, the Alaïa café is a peaceful haven in the very heart of Paris. The decor pays homage to Azzedine Alaïa's passion forart and design: the emblematic sculpture by César « Le Sein », concrete lights by le Corbusier, chairs and armchairs by Harry Bertoia.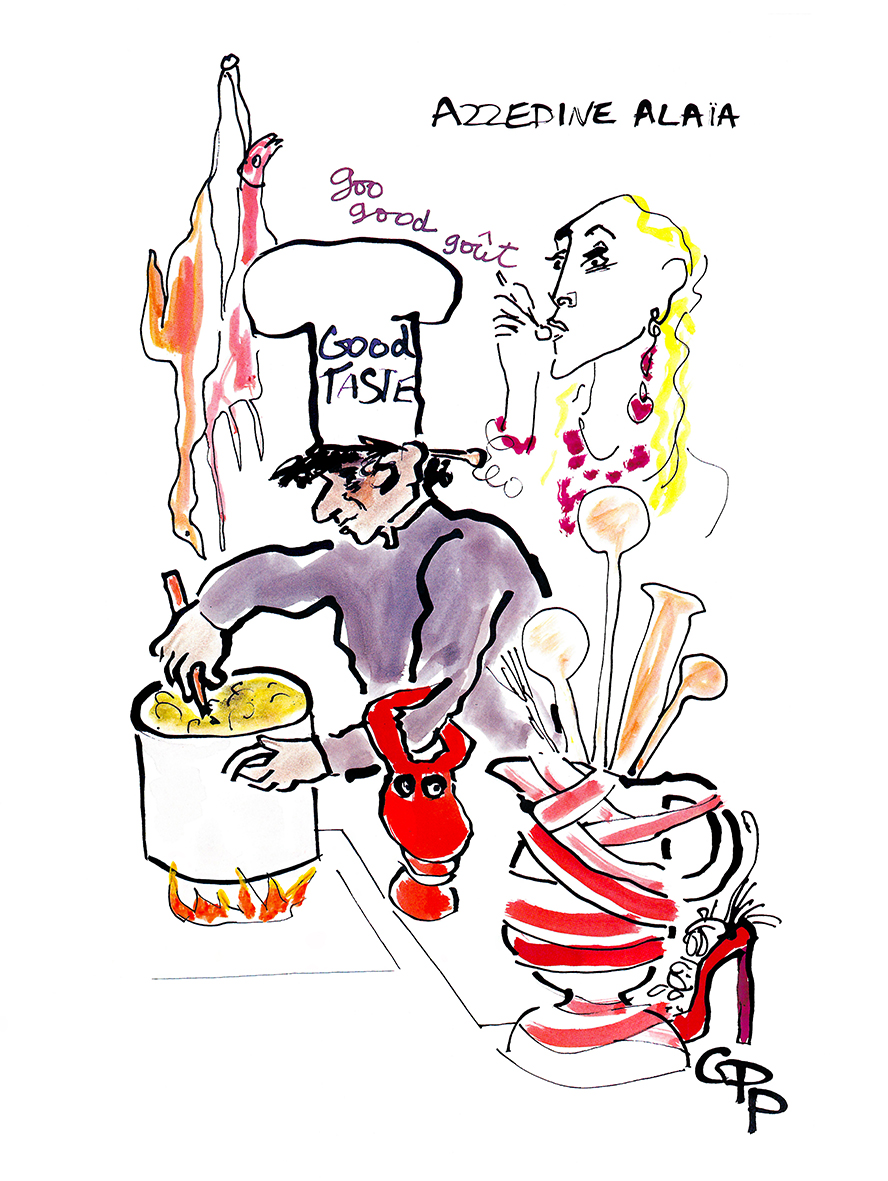 good taste, illustration © gladys perint palmer
For me, luxury is being able to do exactly what you want every day, to have a great plate of spaghetti with great friends and family, or a delicious mozzarella, tomato and basilic salad.