Exhibition
04.21.2005 - 04.24.2005
Paul poiret
la création en liberté
curators: azzedine alaïa, françoise auguet - scenography: claudio dell'olio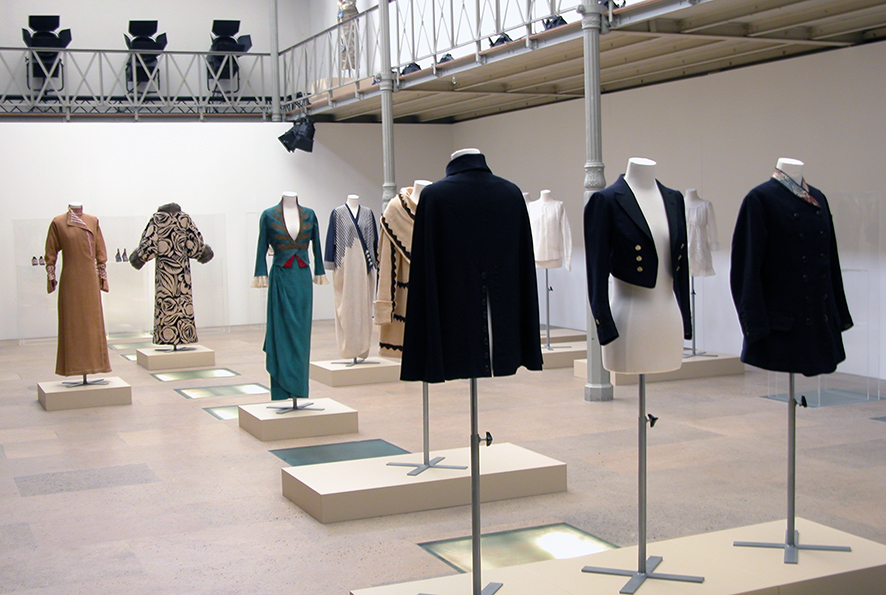 view of the paul poiret exhibition ph.azzedine alaïa foundation
Poiret was particularly innovative in the art of draping and direct work on the body. He freed women from the corset, invented the shirt-dress, imposed straight lines, popularised bright colours and became the reference for contemporary designers.
In May 2005, the fashion designer Azzedine Alaïa exhibited Denise Poiret's personal wardrobe in the gallery of his fashion house, under the title La Création en liberté. " Alaïa's presentation created tremendous excitement in the fashion world. All the major institutions were there for the auction, it was a historic event. " Harold Koda, Curator of the Costume Institute at the MET. 
The models show the emergence, from before the First World War, of straight lines, as on these flat coats borrowed from Japanese kimonos. The oriental-influenced designer also popularises sarouels and tunics.
paul poiret's creations ph.azzedine alaïa foundation

paul poiret's creations ph.azzedine alaïa foundation

paul poiret's creations ph.azzedine alaïa foundation

paul poiret's creations ph.azzedine alaïa foundation

paul poiret's creations ph.azzedine alaïa foundation
paul poiret exhibition - video images: Hamid Bechiri