Exhibition
04.06.2011 - 05.22.2011
regeneration2
Photographers of the future
curators: william A.Ewing, Nathalie Herschdorfer - scenography: claudio dell'olio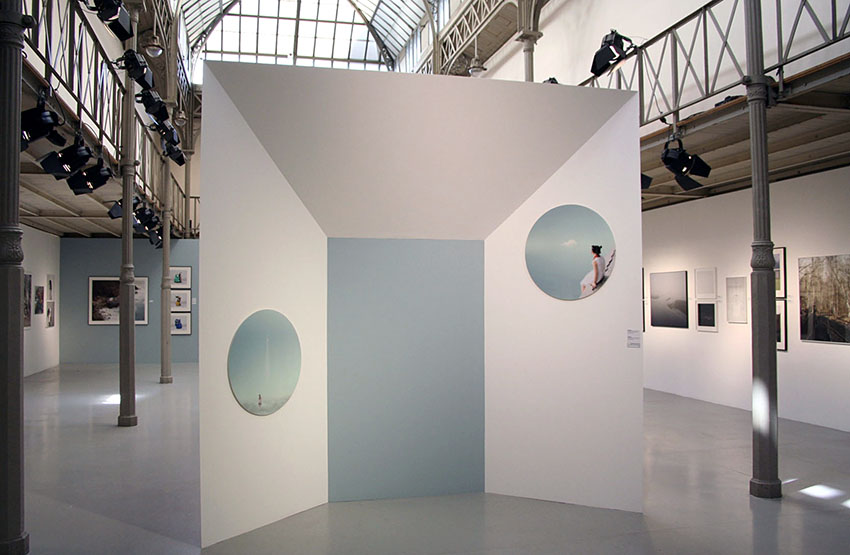 regeneration2, exhibition view ph. Sylvie delpech
For the second instalment of the ReGeneration project, the Musee de l'Elysee presents ReGeneration2 at Azzedine Alaïa's gallery in Paris. The enterprising project occurring every five years, showcases the work of 80 emerging photographers on the brink of beginning their career. 
What are young photographers doing in the early 21st century? How do they see the world? To what extent do they fit into the tradition, are they inspired by it or do they reject it?
In the age of digital revolution, "image-makers" is a most fitting term for these new talents, whose individual visions and technique are as varied as the 30 different countries they are from. The themes they address are as diverse as urban space, globalisation, identity and memory.
In July, the exhibition will make a stop at the Rencontres d'Arles, France, before going on to an international tour, including Milan and New York. 
regeneration2, exhibition view ph. Sylvie delpech

regeneration2, exhibition view ph. Sylvie delpech

regeneration2, exhibition view ph. Sylvie delpech