For me, time does not exist. Azzedine Alaïa
Azzedine Alaïa's first collection of ready to wear, Autumn/Winter 1982, was officially presented to press and buyers in New York at Bergdorf Goodman in September 1982. Since arriving in Paris in 1956 and throughout his career, Azzedine Alaïa sought to perfect his vision of timeless beauty. With his first collection of ready-to-wear, he already clearly had in mind that his philosophy of beauty and eternal femininity would be reflected in his designs, designs that have become today's classics.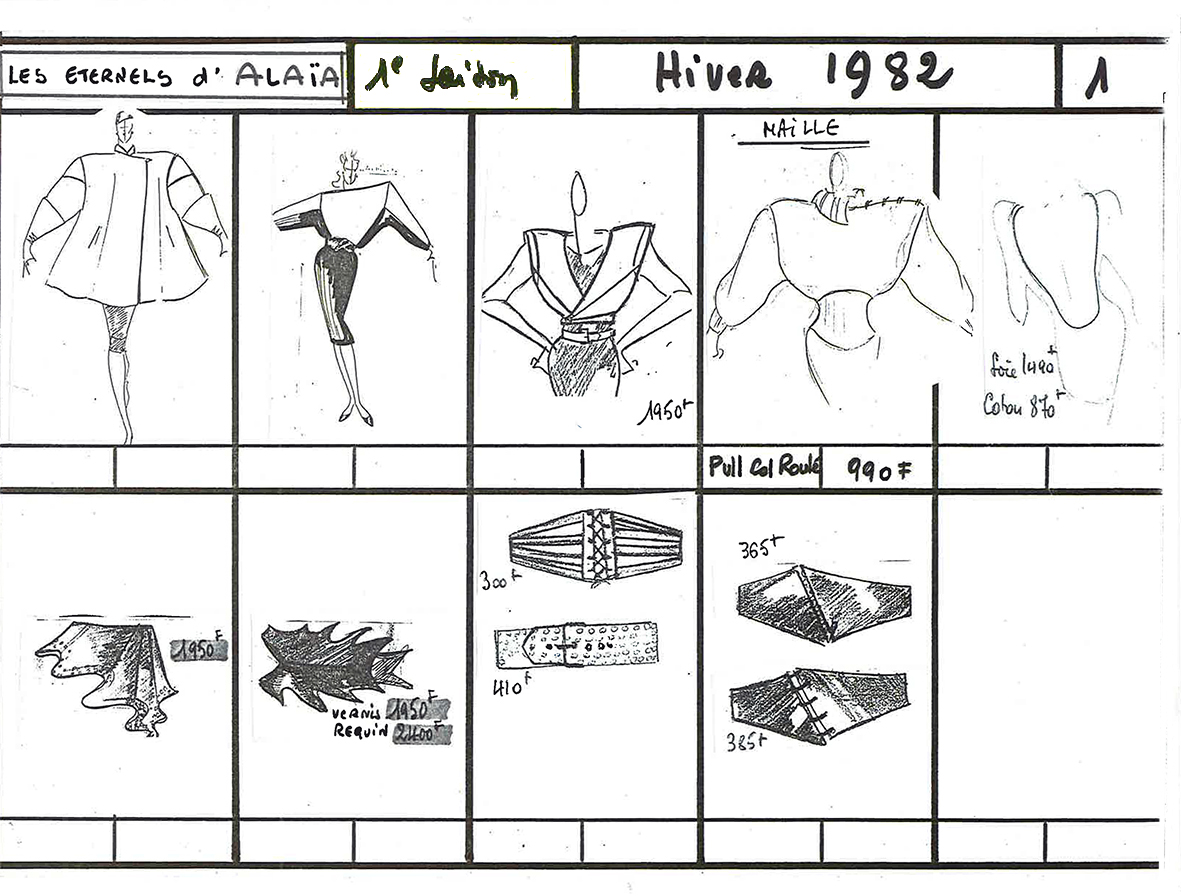 Drawing of the first Ready-to-Wear collection,winter 1982 ©foundation Azzedine Alaïa
When I design a garment, I am not looking to affirm a particular style. I think of the women who will wear it.