tribute to azzedine alaïa
inauguration of the commemorative plaque
azzedine alaïa foundation
Official ceremony the City of Paris unveiling the plaque at 18 Rue de la Verrerie, Paris,
in honor of Azzedine Alaia, in the presence of many personalities :
« Azzedine ALAÏA 1935 – 2017 Couturier français. »
The plaque unveiling ceremony was held on January 20, 2019 with city representatives such as Frédéric Hocquard, Deputy Mayor of Paris in charge of nightlife and the diversification of the cultural economy, as well as Ariel Weil, Mayor of the 4th arrondissement, in attendance. Many close friends of Azzedine Alaïa were present as well.
official documents

official documents

official documents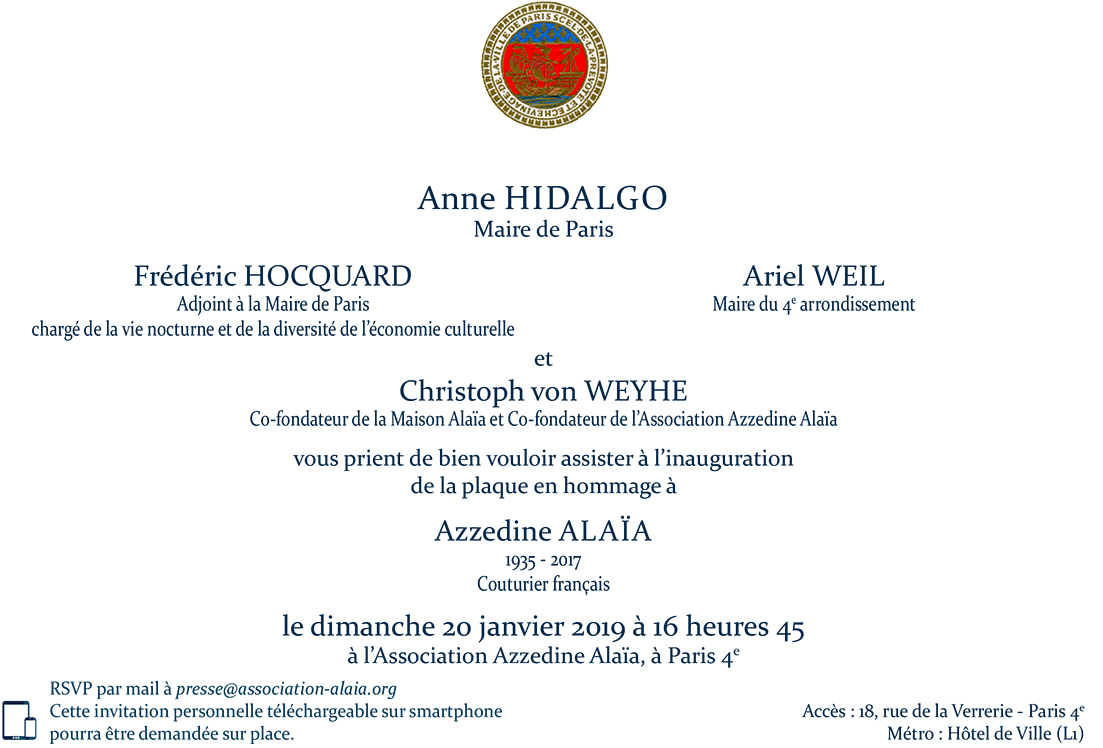 official invitation
inauguration of the commemorative plaque at the Alaïa ceremony