reading
11.13.2021
6 pm-9 pm
by invitation only
The earth will come to laugh and feast
roger ballen, gabriele tinti
azzedine alaïa foundation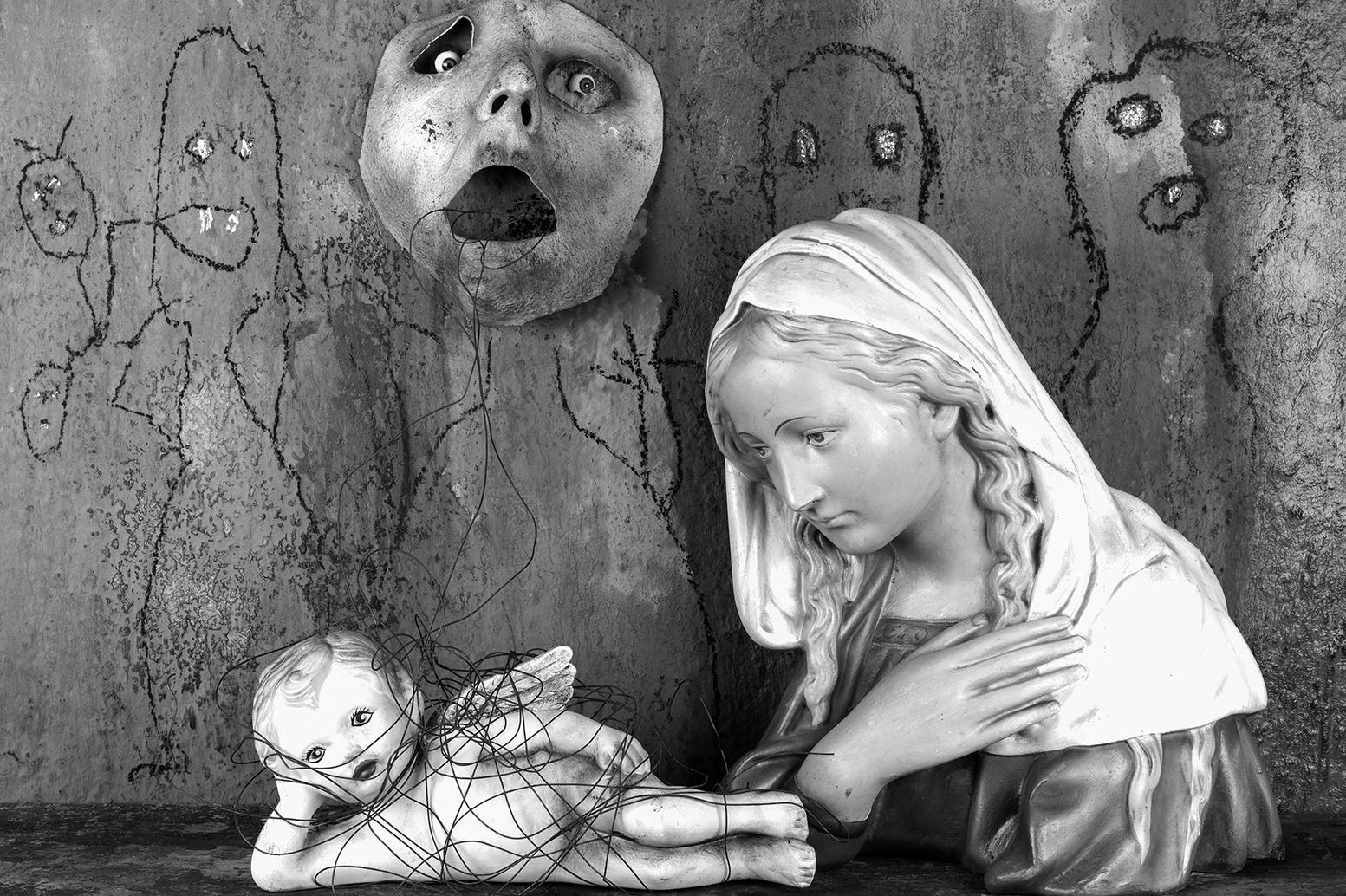 «entwined» Photography, Roger Ballen
"The earth will come to laugh and feast" is a poetic journey through a selection of Roger Ballen's photographs, which the writer Gabriele Tinti has composed in the form of elegies, prayers and laments.The result is a moving collection of poems and short stories revealing the profound state of existence  the inevitability of suffering, and of our helplessness from pain.
 « The earth will come to laugh and feast » reading by roger ballen of texts written by gabriele tinti - video SD
roger ballen ph. Sylvie Delpech

roger ballen ph. Sylvie Delpech
Roger Ballen is one of the most important photographers of his generation. Born in New York in 1950, he has lived in Johannesburg, South Africa, since 1980 and first studied psychology at the University of California before working as a photographer.Over the past two decades, Ballen has employed drawings, painting, collage and sculptural techniques to create enigmatic, mysterious sets for his images.
Gabriele Tinti ph. Sylvie delpech

Gabriele Tinti, roger ballen ph. Sylvie delpech
Gabriele Tinti is an Italian poet and writer. He has written based on some of the masterpieces of ancient art and has worked with many institutions such as the Archaeological Museum of Naples, the J. Paul Getty Museum in Los Angeles, the British Museum in London and many others. His poems have been recited by actors like Abel Ferrara, Malcolm McDowell, Kevin Spacey, Joe Mantegna, Michael Imperioli, Burt Young, Marton Csokas, Alessandro Haber, Robert Davi, Jamie McShane, Vincent Piazza and Franco Nero.
His collection of poetry in association with the artist Roger Ballen was published in 2020 by Powerhouse Books (New York).
Roger Ballen himself will comment on his work and give a reading.
«missing eye» Photography, Roger Ballen - poem, gabriele tinti

«toenail» Photography, Roger Ballen - poem, gabriele tinti