lecture
13.11.2021
18h-21h
sur invitation
The earth will come to laugh and feast
roger ballen, gabriele tinti
fondation azzedine alaïa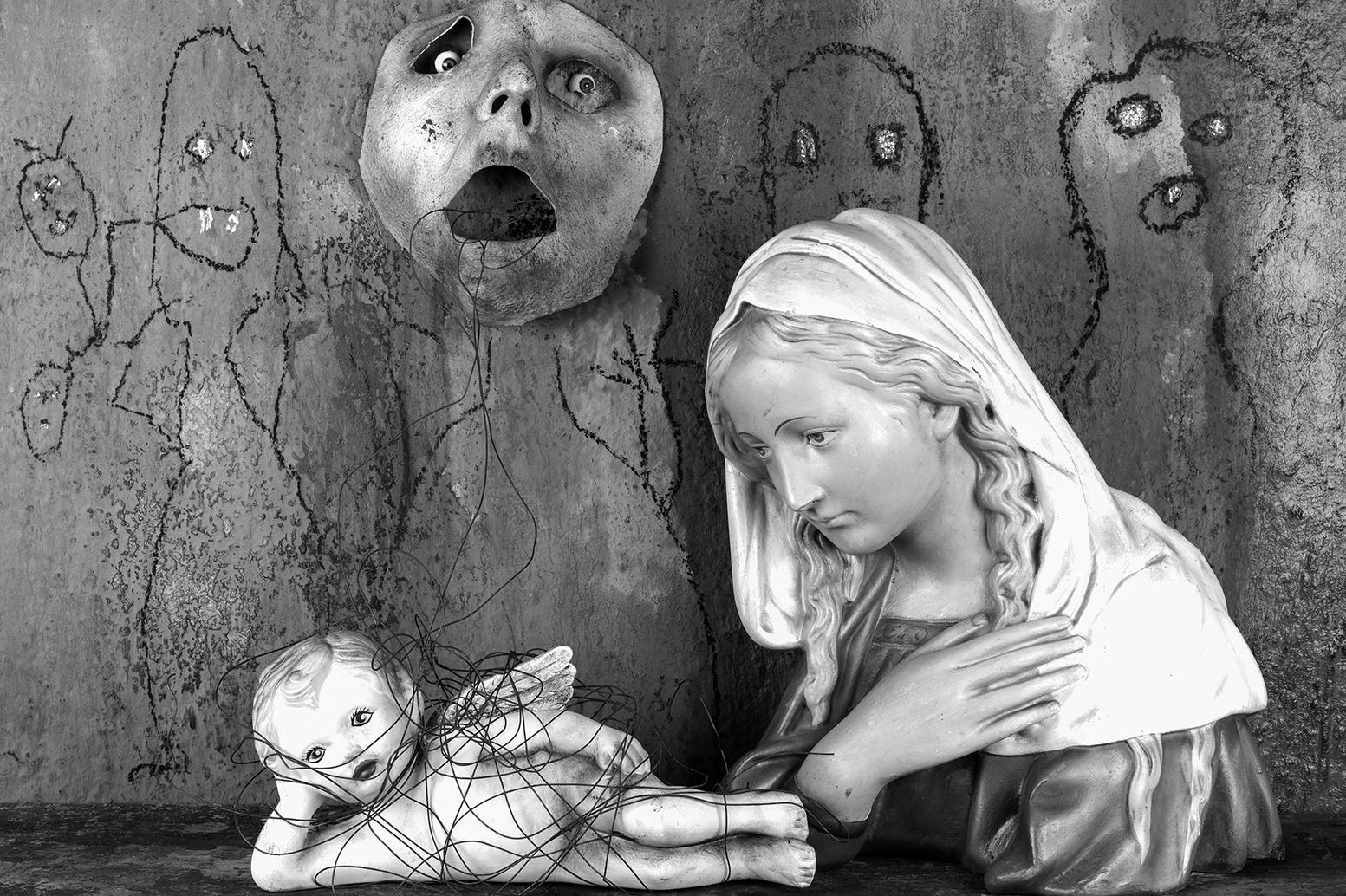 «entwined» photographie, Roger Ballen
 « The earth will come to laugh and feast » est une traversée poétique à travers une sélection de photographies de Roger Ballen, que l'écrivain Gabriele Tinti a composé sous forme d'élégies, de prières et de lamentations. Le résultat est un émouvant recueil de poèmes et de nouvelles révélant l'état profond de l'existence, l'inévitabilité de la souffrance et notre impuissance face à la douleur.
 « The earth will come to laugh and feast » lecture par roger ballen des textes de gabriele tinti - vidéo SD
roger ballen ph. Sylvie Delpech

roger ballen ph. Sylvie Delpech
Roger Ballen est l'un des photographes les plus importants du 21e siècle. Né à New York en 1950, il vit à Johannesburg, en Afrique du Sud, depuis 1980 et a d'abord étudié la psychologie à l'université de Californie avant de travailler comme photographe. Au cours des deux dernières décennies, Ballen a utilisé des techniques de dessin, de peinture, de collage et de sculpture pour créer des décors énigmatiques et mystérieux pour ses images.
Gabriele Tinti ph. Sylvie delpech

Gabriele Tinti, roger ballen ph. Sylvie delpech
Gabriele Tinti est un écrivain et poète italien. Il a écrit en s'inspirant de certains chefs-d'œuvre de l'art antique et a collaboré avec de nombreuses institutions comme le Musée archéologique de Naples, le Musée J. Paul Getty à Los Angeles, le British Museum de Londres et tant d'autres. Ses poèmes ont été récités par des acteurs comme Abel Ferrara, Malcolm McDowell, Kevin Spacey, Joe Mantegna, Michael Imperioli, Burt Young, Marton Csokas, Alessandro Haber, Robert Davi, Jamie McShane, Vincent Piazza and Franco Nero.
Son recueil de poésie en association avec l'artiste Roger Ballen a été publié en 2020 par Powerhouse Books (New York).
Roger Ballen en personne commentera son travail et donnera une lecture.
«missing eye» photographie, Roger Ballen - poème, gabriele tinti

«toenail» photographie, Roger Ballen - poème, gabriele tinti