Exhibition
02.03.1985 - 02.03.1985
alaïa
one day with azzedine alaïa
curated by jean-louis Froment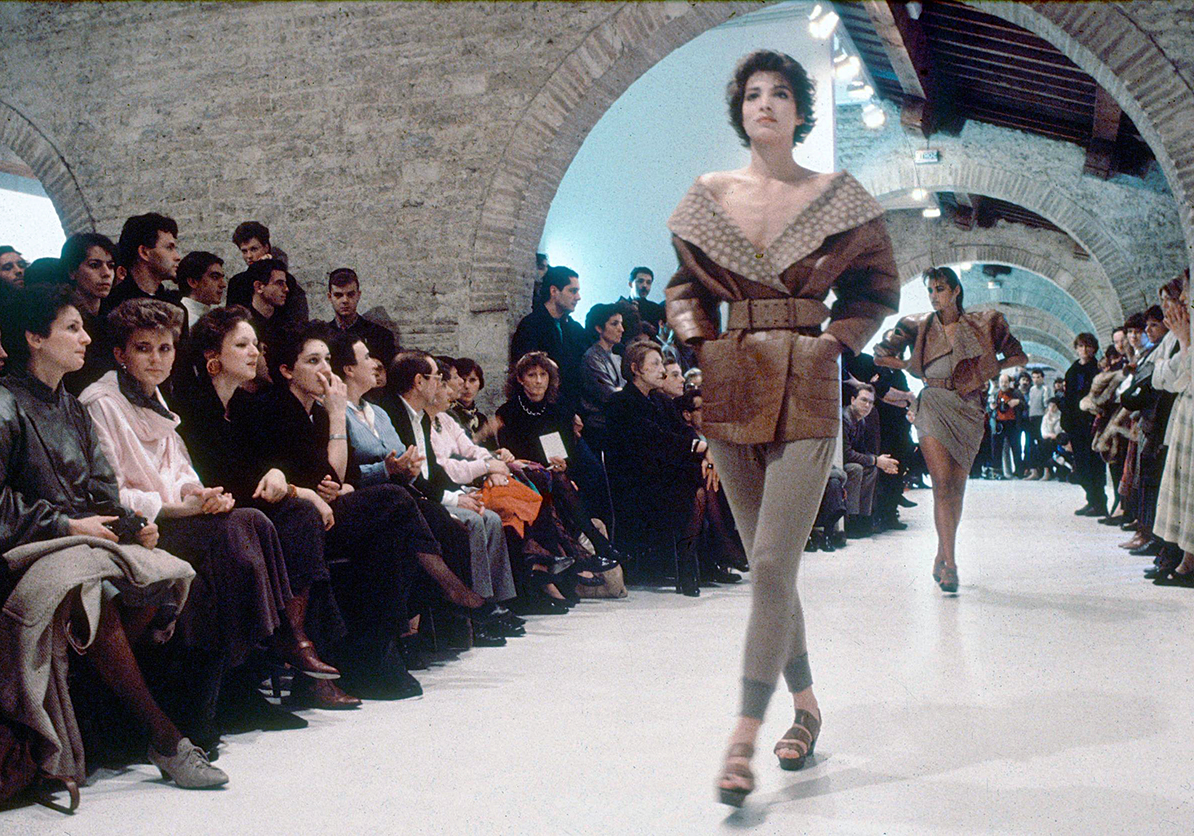 azzedine alaïa show, february 3, 1985 © DR
" The presentation of the clothes of Azzedine Alaïa at the CAPC Museum of Contemporary Art of Bordeaux constitutes for this institution a means of affirming its' interest for all of the reflections in plastic arts that involve modern thought. More than ever before the creation of clothes when carried to such a level of culture and formal invention, concerns the activity of the museum. And our job is not only to exhibit but also to set out the principle of a universe of contemporary forms." Jean-Louis Froment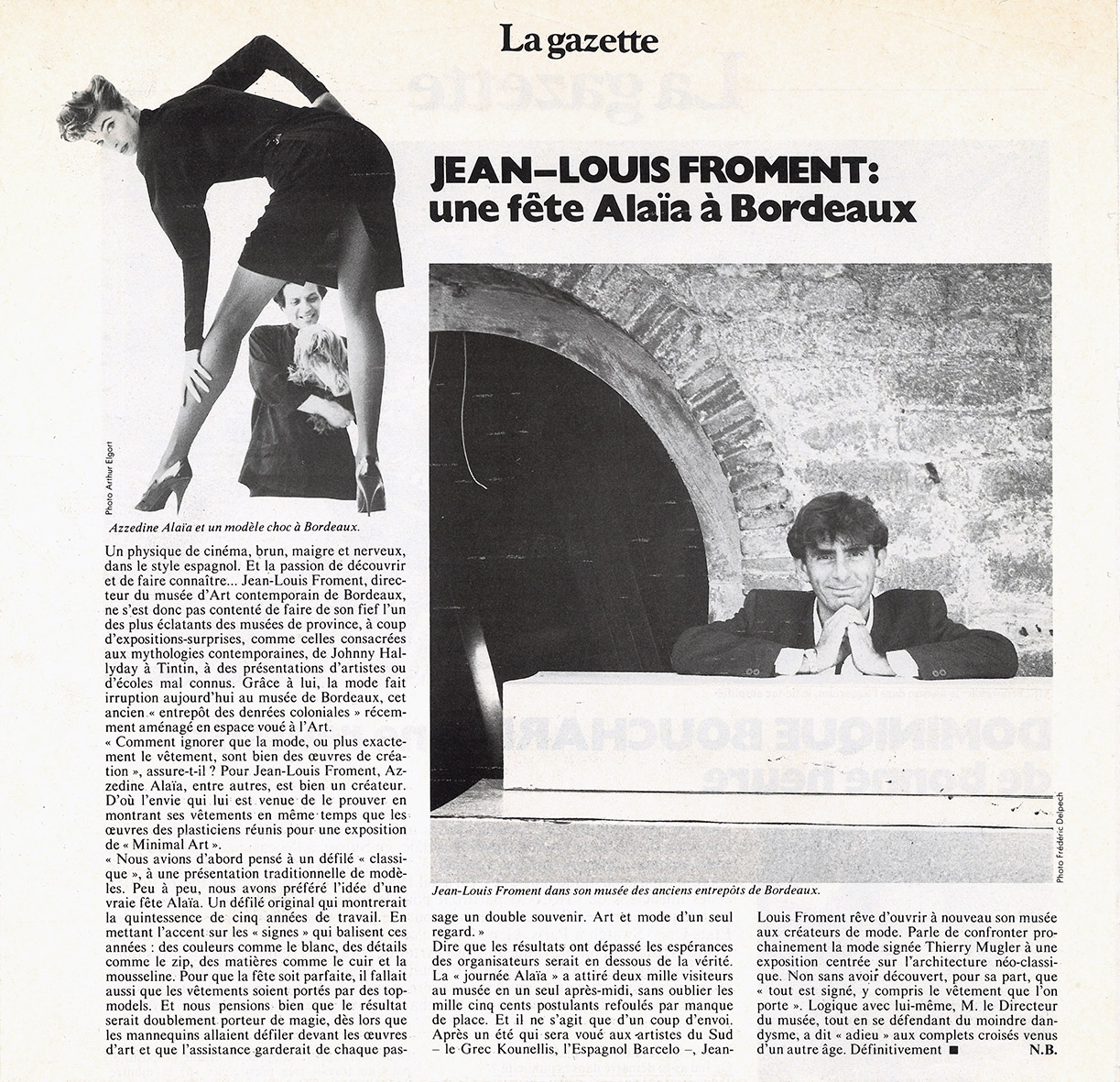 jardin des modes, july-august 1985
It is the first event of this magnitude that the Couturier participates in, presenting in a runway show the quintessence of five years of work, designs featuring structured lines and shapes that dominated the aesthetic of the 1980's.
one day with azzedine alaïa, 1985 realization teleview
To a soundtrack mixing traditional french songs and english songs, 29 models walked down the runway beneath the vaults of the Lainé warehouses. The focus is placed on details such as zips, on leather, or on chiffon; beige, black, navy or taupe, skirts are skin-tight and the waist is nipped in. Long evening dresses, furs, leathers reworked with metal, Azzedine Alaïa structures his garments using as the foundations all the lines of the female body.
azzedine alaïa show, february 3, 1985 © DR

azzedine alaïa show, february 3, 1985 © DR

azzedine alaïa show, february 3, 1985 © DR

azzedine alaïa show, february 3, 1985 © DR

azzedine alaïa show, february 3, 1985 © DR

azzedine alaïa show, february 3, 1985 © DR

azzedine alaïa show, february 3, 1985 © DR

azzedine alaïa show, february 3, 1985 © DRR