Exhibition
01.08.2019 - 05.05.2019
animalia fashion
group exhibition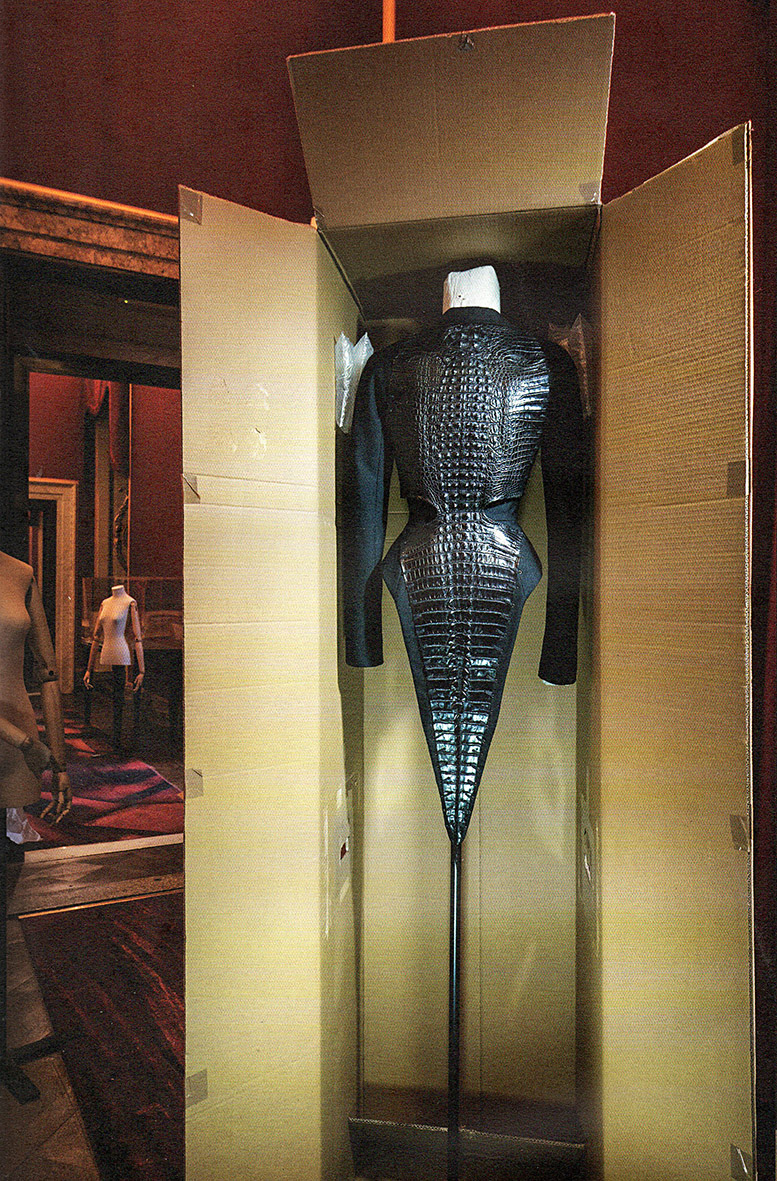 azzedine alaïa, crocodile jacket 2003 © DR
For many designers, the greatest ambition is to reinvent nature through its' forms, details, colors and the way that a garment moves.
In the 1950's Dior and Balenciaga were already admired for their use of leopard motifs. In the 1980's Thierry Mugler showed designs with motifs inspired by the faraway savannas and the designer/sculptor Azzedine Alaïa « was also a perceptive and attentive tamer ». Owning eight dogs and cats of all kinds, from the smallest to the largest, at home, Alaïa was a lover of animals and the designer the most capable of adapting their characteristics to the curves of the female body.
Amongst the works exhibited, an evening dress by Elsa Schiaparelli, another by Emilio Pucci, and the incomparable jacket by Azzedine Alaïa incorporating an entire crocodile skin, comparable to a sculpture it has already been exhibited at the Galleria Borghese in Rome in 2015.
In the last twenty years, fashion has more than ever before used bees, flies, shells, snakes, butterflies…all of these elements are present in the ateliers of Haute Couture. On the runways, references to nature are constantly present, and clothes have become the interpreters of a different nature.
This event gave visitors an incredible promenade between nature and fashion, where it was possible to view around 100 works loaned by the greatest international fashion houses, but also by the museum of anthropology and ethnography of Florence. The creations of both well-known and emerging designers were displayed face to face with drawings taken from antique bestiaries, taxidermied animals and insects like those of a cabinet of curiosities were shown side by side with accessories and jewellery.
" The power of attraction and seduction of nature and the animal kingdom captures the imagination and the ingenuosity of a great many designers. Animals thus become the subject of dresses of dreams, sophisticated shoes and bags, or extraordinary jewels. Haute Couture interprets a wonderful universe in which models become the creatures of a modern and poetic bestiary. It is also a tribute to the artistic and technical qualities of contemporary fashion." Eike Schmidt, Director of the Offices Gallery.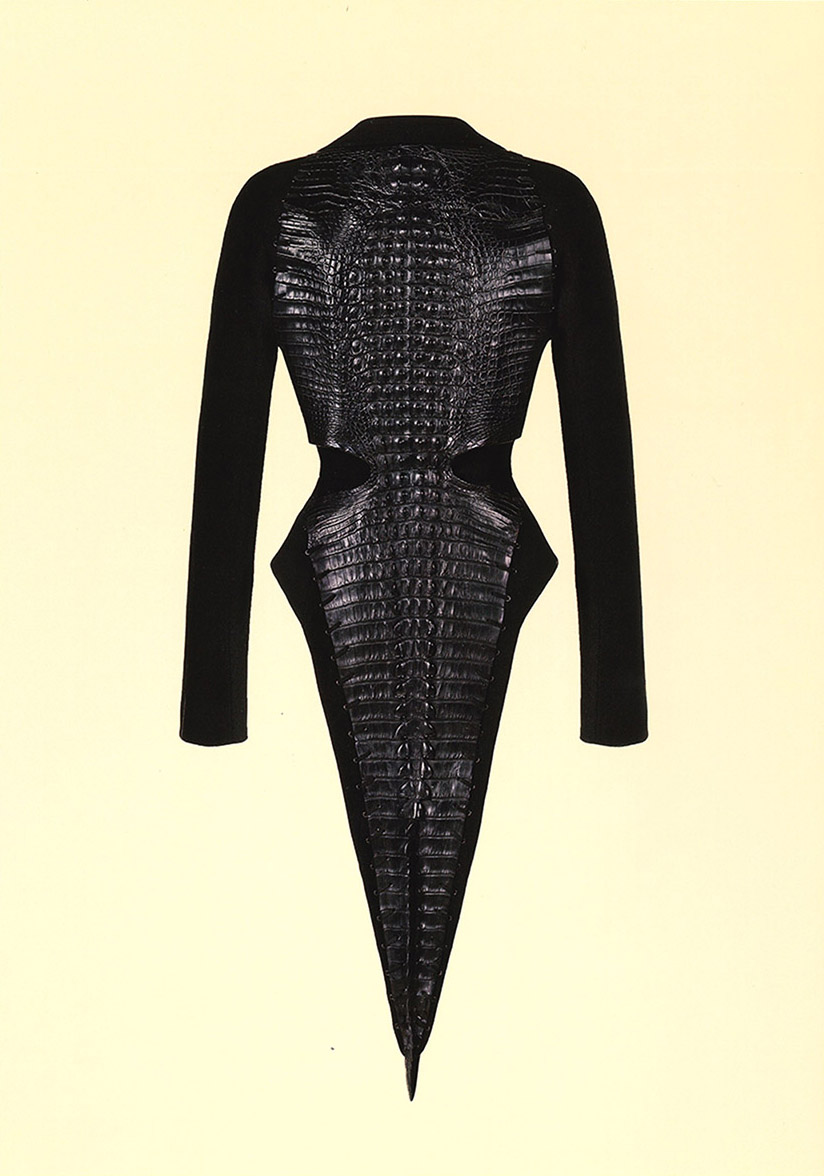 azzedine alaïa, crocodile jacket 2003 ph. robert kot