Exhibition
11.18.2018 - 05.19.2019
azzedine alaïa - la méditérranée
dar alaïa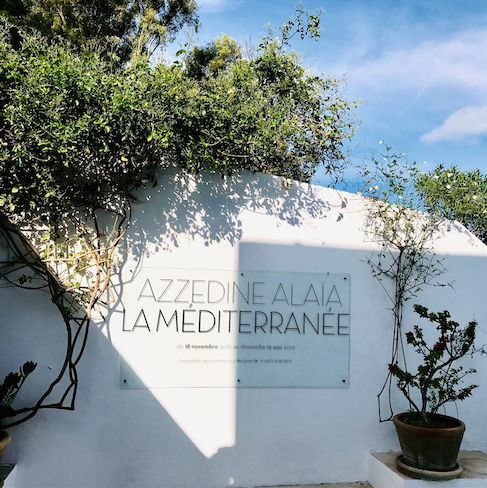 exhibition la méditerranée, dar alaïa © azzedine alaïa association
Perched on a clifftop overlooking the Mediterranean Sea, Sidi Bou Saïd was the place that Azzedine Alaïa would return to often to reconnect with his roots.
The Foundation Azzedine Alaïa pays homage to its founder with an exhibition deeply inspired by his Tunisian roots.
The Spring-Summer 1992 collection – represented here by 12 key silhouettes – is the first that Azzedine Alaïa created at 18 rue de le Verrerie, in Paris, the place where he lived and worked, and which today is home to the Foundation Azzedine Alaïa.
This exhibition, which opens on November 18th at Dar Alaïa, is the Tunisian reflection of the exhibition in Paris. The style and color palette of these designs clearly pay tribute to the couturier's homeland.
 The azure of the sky that merges into the undulations of the sea, the white houses of Sidi Bou Saïd that captivate by their charm, and the warmth of the Mediterranean sun.
exhibition la méditerranée © azzedine alaïa association

exhibition la méditerranée © azzedine alaïa association
Azzedine Alaïa grew up in the neighborhood of Bab Souika, in the heart of Tunis' medina, surrounded by
 the affection of his grandmother. As a child, he was fascinated by the work of his aunt, a seamstress, who would entrust him with finishing work on garments. He discovered a strong interest and natural talent in couture, which would later become his vocation. Like Elyssa, the legendary founder and first Queen of Carthage, many female figures played important roles throughout his life, a life he devoted to transforming women through his art.
The lines trace the shifts in civilizations, from Carthage to the Romans through to the Ottoman Empire. The arabesques of the mosaics, the inscriptions of Arabic calligraphy, the lines of the Moorish architecture that emerge from these 12 silhouettes constitute some of the examples by which the couturier evokes
and celebrates Tunisia, the country so dear to his heart.
Through these 12 silhouettes, we perceive all of the history and the beauty of his beloved country.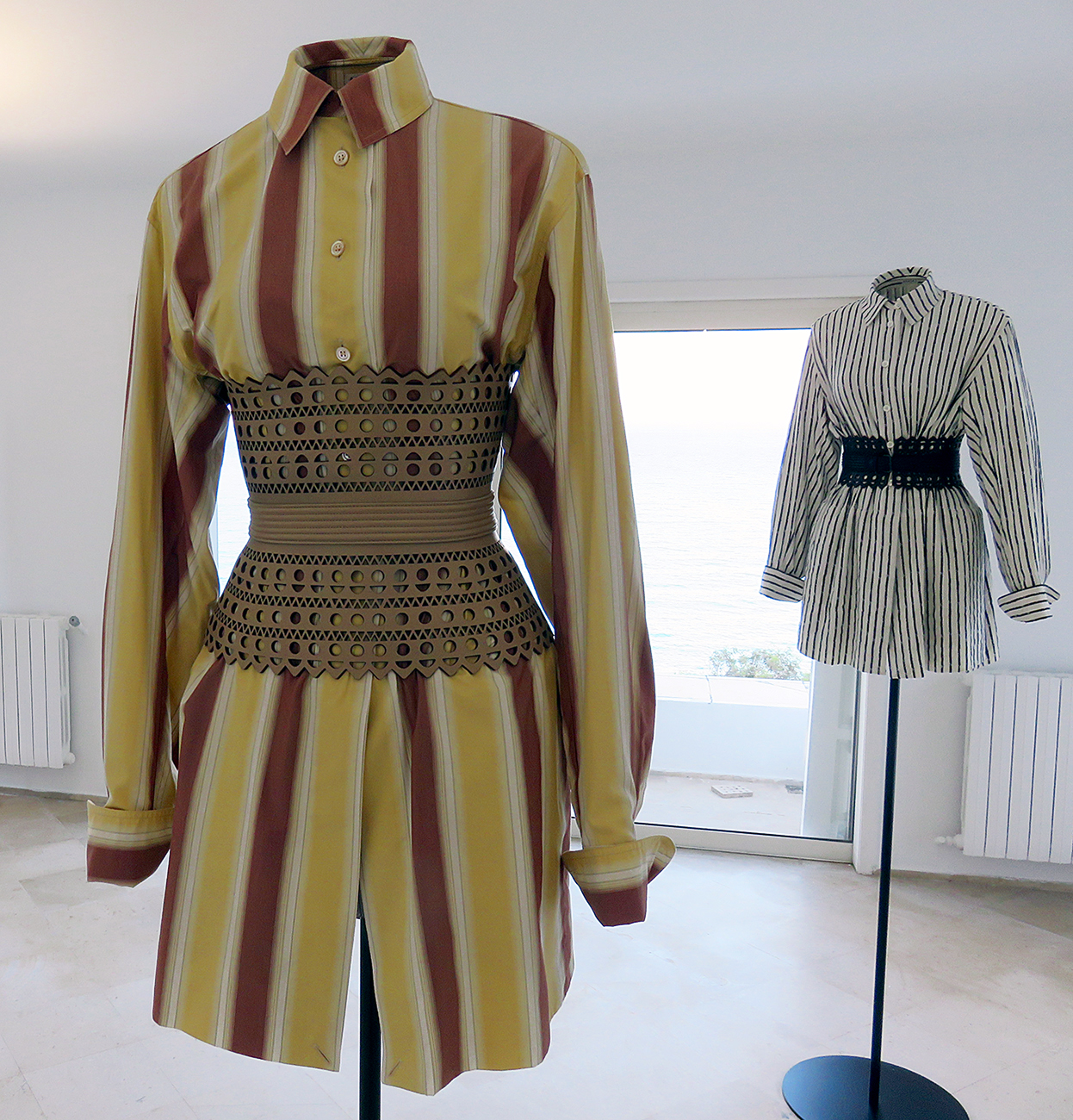 exhibition la méditerranée © azzedine alaïa association