Exhibition
02.18.2022 - 06.05.2022
Cine y Moda
by jean paul gaultier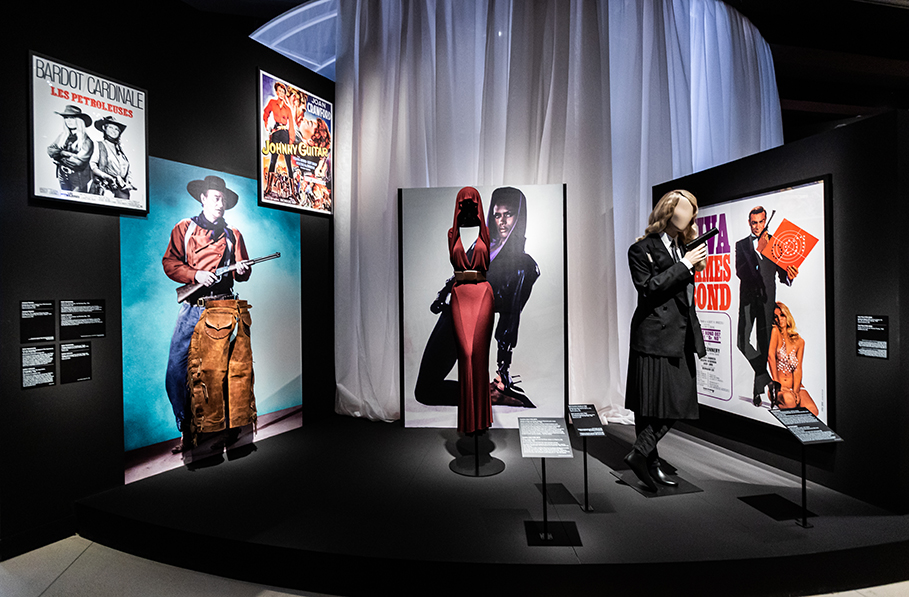 grace jones dressed by azzedine alaïa, exhibition view ph. DR
After being presented at the Cinémathèque française in Paris, the exhibition "Cinema et Mode par Jean-Paul Gaultier" arrives for the first time in Spain, where it will be on display at CaixaForum Madrid until 5 June, and then at CaixaForum Barcelona.
This exhibition of more than 250 pieces focuses on the relationship and influences between fashion and movies and explores concepts such as the evolution of gender relations, female emancipation, eroticism….For this purpose, costumes from various films, posters, photographs and fragments of mythical films have been collected.
Among the pieces on display, the dress worn by Grace Jones when she performs in in A View to a Kill (1985). Throughout the film, Jones was dressed by Azzedine Alaïa.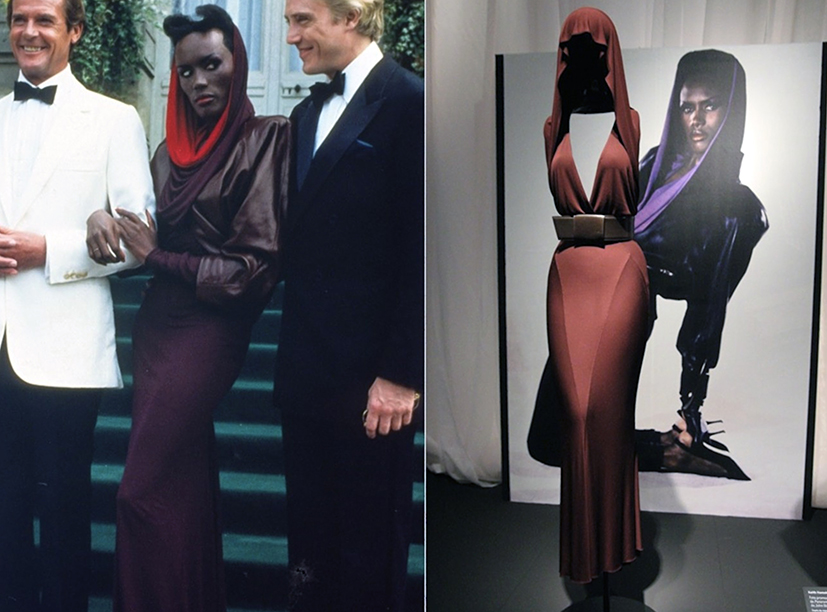 roger moore, grace jones and christopher walken in a "view to a kill", 1985, directed by john glen