Exhibition
10.06.2021 - 01.16.2022
cinémode
by jean paul gaultier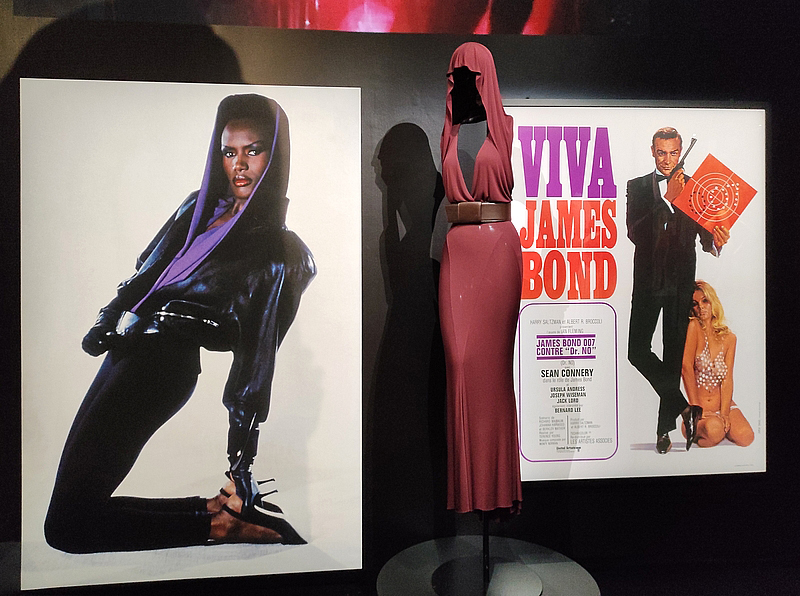 grace jones dressed by azzedine alaïa, exhibition view ph. DR
Conceived by fashion designer Jean Paul Gaultier, a lover of the 7th art, the cinematheque offers a cross history of cinema and fashion, a journey where the public can rediscover emblematic pieces of the cinema such as the dresses of Marilyn Monroe and Brigitte Bardot, or even Grace Jones.
On display are a hundred pieces, made by the greatest designers (Azzedine Alaïa, Pierre Cardin, Coco Chanel, Yves Saint Laurent) and worn by "super-heroïnes" such as Catherine Deneuve, Jeanne Moreau, Delphine Seyrig…
An important place is devoted to Jacques Becker's film "Falbalas" (1945) whose story is set in the effervescence of a post-war fashion house. Part of the exhibition is dedicated to "femmes fatales" and men with a capital M. It is an impressive gallery of costumes worn by celebrities with undeniable sex appeal. We can see Bruce Willis' suit in "The Fifth Element", designed by JP Gaultier, the magnificent pink dress by Azzedine Alaïa worn by Grace Jones in "Dangereusement vôtre" or a dress by Yves St Laurent worn by Catherine Deneuve.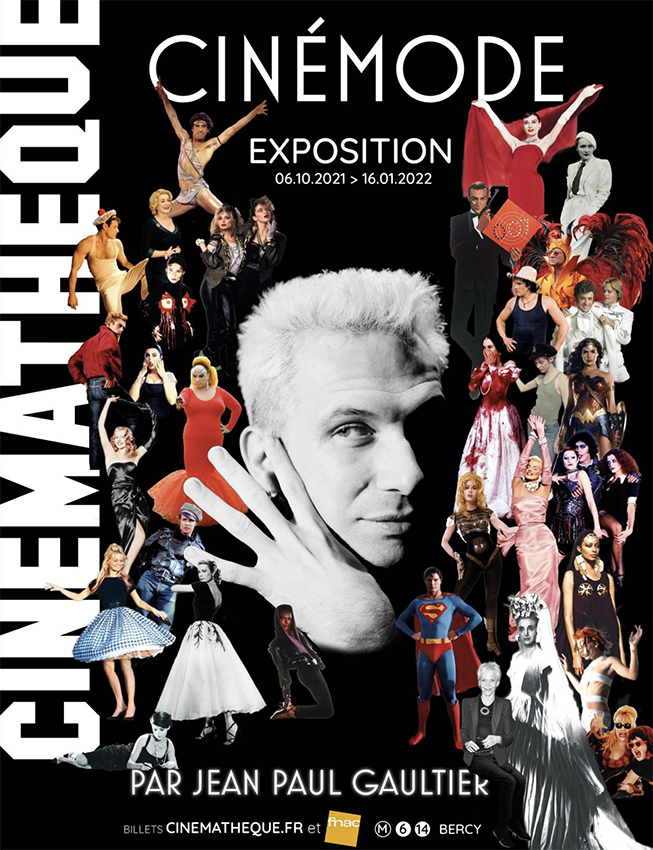 exhibition poster ph. DR