Exhibition
11.12.2006 - 03.18.2007
fashion show: paris collection 2006
group exhibition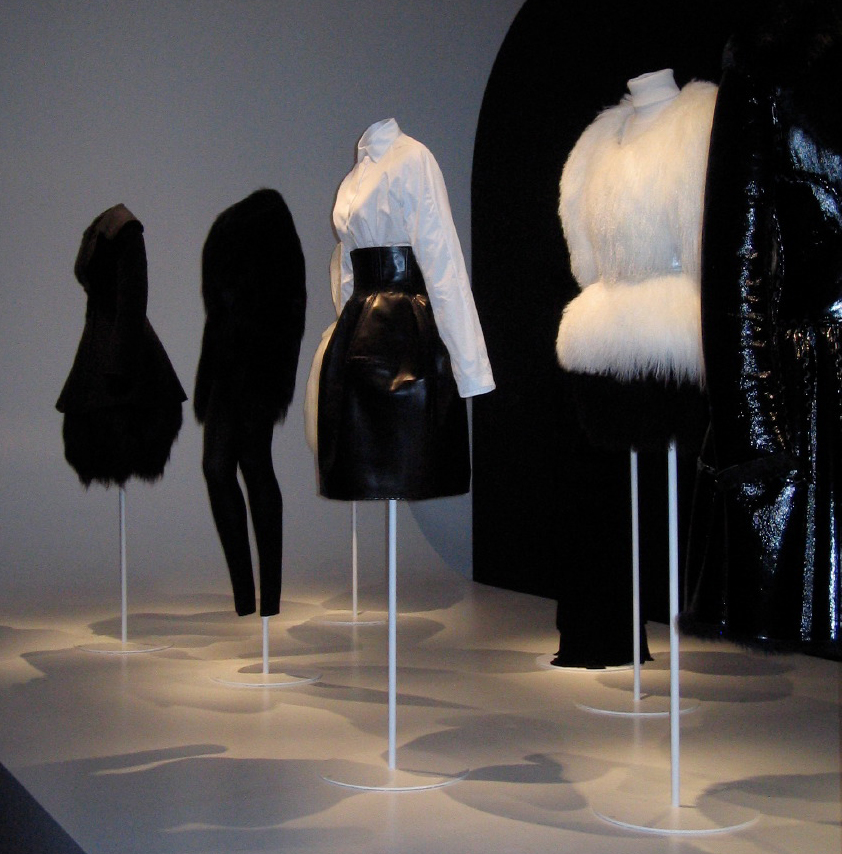 azzedine alaïa, 2006-2007 fall-winter collection ph. fondation azzedine alaïa
Entitled Fashion Show: Paris Collections 2006, the exhibition showcased the best of the creations of ten of the most innovative contemporary couture houses.
Azzedine Alaïa, Hussein Chalayan, Yohji Yamamoto…each name more prestigious than the next for this unique exhibition, with a set design reminiscent of those that served as the setting for the shows.
Azzedine Alaïa designs for the woman's body, women are his inspiration, and his clothing is constructed to fit them like a second skin. He has developed a style of his own, a body-conscious approach that uses to advantage stretch fabrics and favors the use of black leather. A master craftsman, Alaïa participates in every step of design and construction, from draping the fabric, to stitching the chiffon, to assembling the final piece.
Alaïa's 2006-07 Fall/Winter collection explores of a number of themes and the use of various materials and textures: fine wool, Mongolian goat fur, soft silk jersey and crisp white cotton.
The collection is a study of volume and form, using the female body as its starting point.