Exhibition
06.21.1994 - 07.21.1994
Modes Gitanes
exhibition of 50 designers and couturiers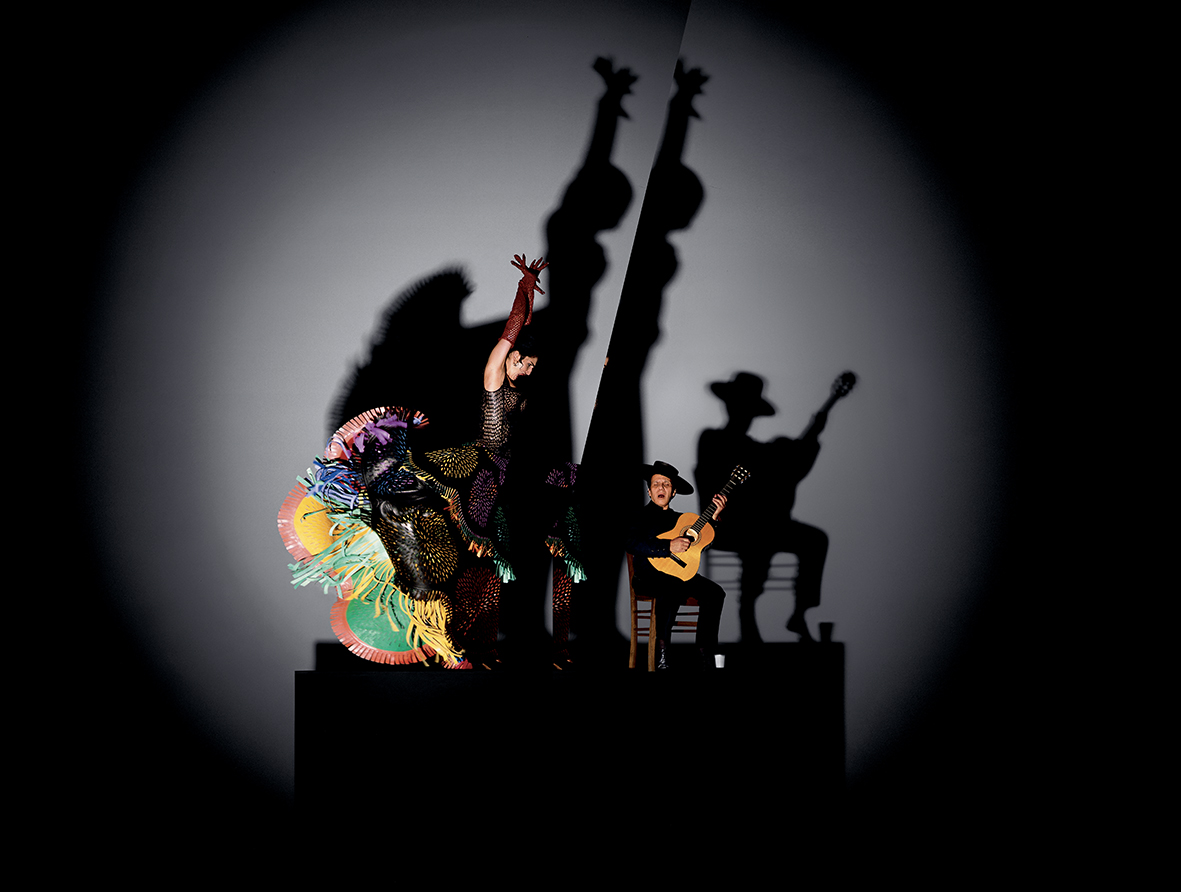 Azzedine alaïa photographed by Jean-Paul goude
Over the years, the Gypsy has inspired great couturiers such as Azzedine Alaïa, Jean-Paul Gaultier, Gianfranco Ferré, Christian Lacroix, Yves Saint Laurent and Chantal Thomas. 
For its fifth edition, the Gitanes exhibition at the Carrousel du Louvre comes to life around 50 silhouettes signed and dressed by fashion designers and couturiers from Azzedine Alaïa to Yves Saint Laurent via Jean-Paul Gaultier, Vivienne Westwood….Each chose a photographer to represent their vision of the gypsy woman: Paolo Roversi for Yohji Yamamoto, Mario Testino for Jean-Paul Gaultier and Jen-Paul Goude for Azzedine Alaïa, who poses and plays for this gypsy muse in a dress shimmering with humour and colour.
A catalogue of the exhibition "Modes Gitanes" was published on this occasion by Plume.