Exhibition
06.11.2004 - 06.30.2004
world press photo
photography and journalism
curator: world press photo - scenography: claudio dell'olio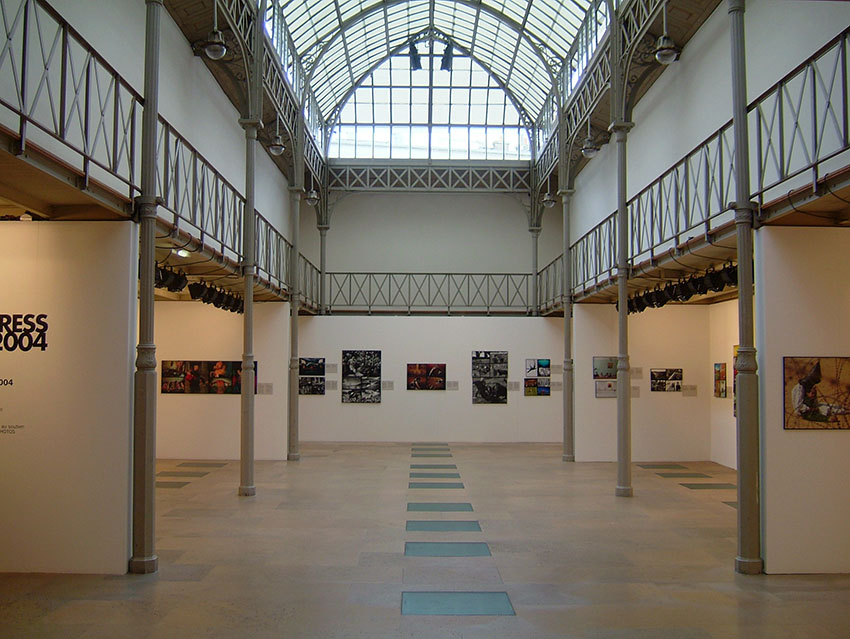 world press photo 2004 exhibition view ph. DR
For the first time, fashion designer Azzedine Alaïa opens the doors of his gallery to the prestigious World Press Photo. An independent, non-profit organisation founded in 1955 in Amsterdam, the Netherlands, its international competition has been rewarding the work of photographers around the world in categories as diverse as wildlife photography and war reporting.
Tucked away in a courtyard in the historic Marais district, the year's striking photos are displayed in large format on the white walls of this discreetly charming gallery.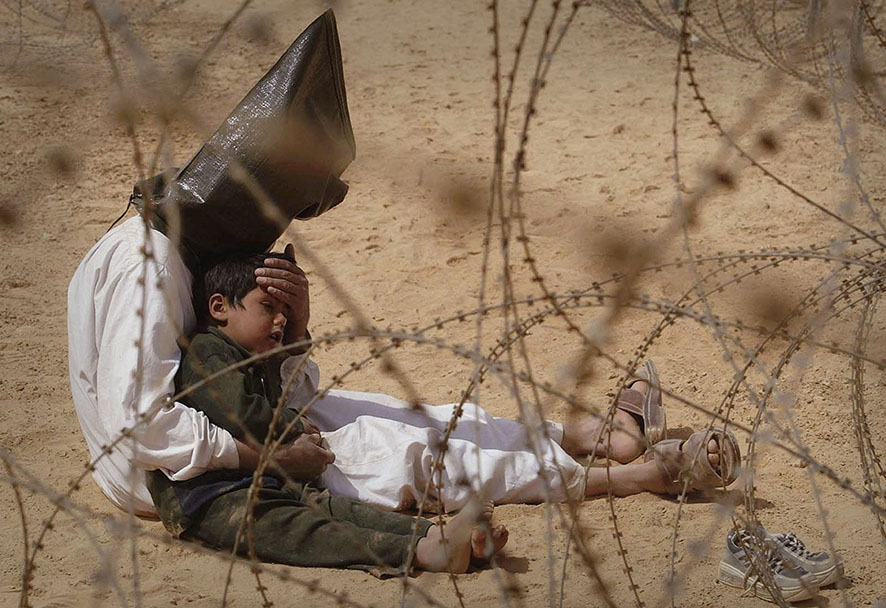 2004 Photo Contest, World Press Photo of the Year ©jean-marc Bouju
Jean-Marc Bouju of the Associated Press, won the photo of the year award for his shot of an Iraqi prisoner sitting in the sand with a bag over his head, hugging his crying son.
An Iraqi man comforts his 4-year-old son at a holding center for prisoners of war, in the base camp of the US Army 101st Airborne Division near An Najaf. The boy had become terrified when, according to orders, his father was hooded and handcuffed. A US soldier later severed the plastic handcuffs so that the man could comfort his child. Hoods were placed over detainees' heads because they were quicker to apply than blindfolds. The military said the bags were used to disorient prisoners and protect their identities. It is not known what happened to the man or the boy.
Jean-Marc Bouju (Les Sables d'Olonne, France, 1961) has photographed major news events in Central America, Africa, Europe and Asia since 1993 when he began his career with The Associated Press.
In 1994, he moved to Africa where he photographed Rwanda's genocide, civil war and refugee crisis.
Bouju's coverage of the U.S. embassy bombings in East Africa by Osama bin Laden's followers won him a second Pulitzer for news photography in 1999. He won the Associated Press Managing Editors award for spot news photography in 1995, 1996 and 1997.
During the U.S. war on Iraq in 2003, Bouju was embedded with the U.S. Army. A month after returning from Iraq, Bouju was in a car accident which seriously injured his spinal cord and made it difficult for him to return to work in the field.
He currently lives in Los Angeles with his wife and daughter.
world press photo 2004 exhibition view ph. DR

world press photo 2004 exhibition view ph. DR

world press photo 2004 exhibition view ph. DR