Exhibition
11.15.2013 - 12.15.2013
écal photography
curator: écal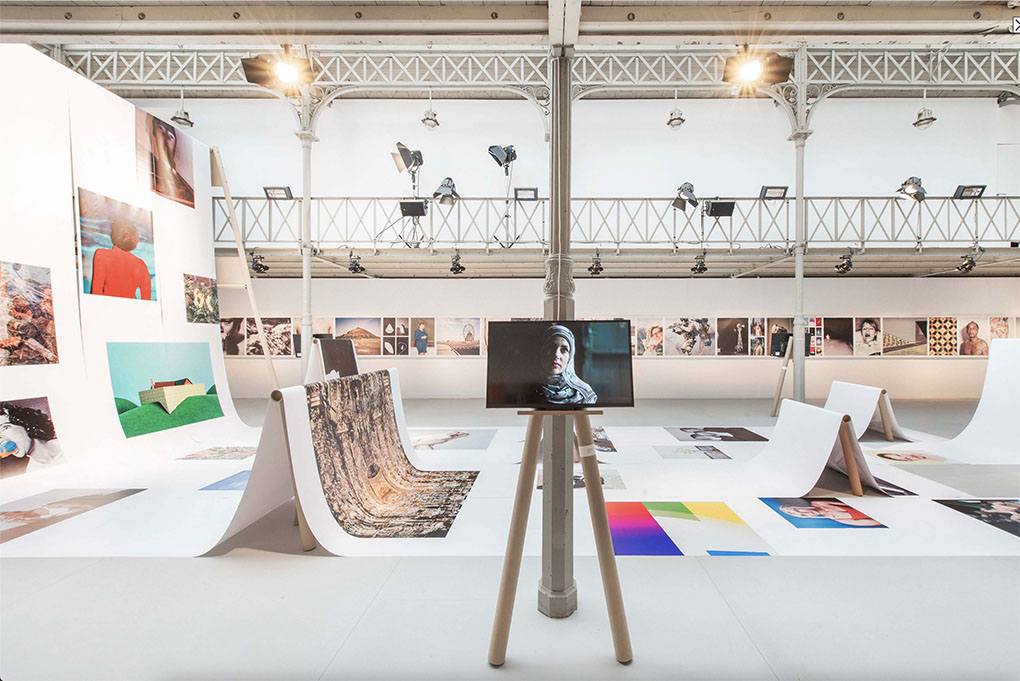 exhibition view ph. Ecal/Emile Barret
On the occasion of the launch of the book ECAL Photography published by Hatje Cantz, the ECAL/Ecole cantonale d'art de Lausanne presents the exhibition "ECAL Photography" in the gallery of the famous fashion designer Azzedine Alaïa in Paris. Recognised as one of the best art schools in the world, the ECAL trains visual artists, graphic designers, industrial designers, typographers, filmmakers, interaction designers and photographers.
This exhibition offers a selection of works produced by 58 young talents during their Bachelor's degree in Photography at the same school and focuses on the next generation.
The themes of the series that emerge are the same as those that animate the world of contemporary photography. We find the question of duplication, the relationship between photography and advertising, the flood of images, or the body performance.
The exhibition's scenography was specially created by the Swiss designer Adrien Rovero.
exhibition view ph. Ecal/Emile Barret

exhibition view ph. Ecal/Emile Barret