Exhibition
11.05.2009 - 12.04.2009
memphis blues
curator: barbara radice - scenography: michele de lucchi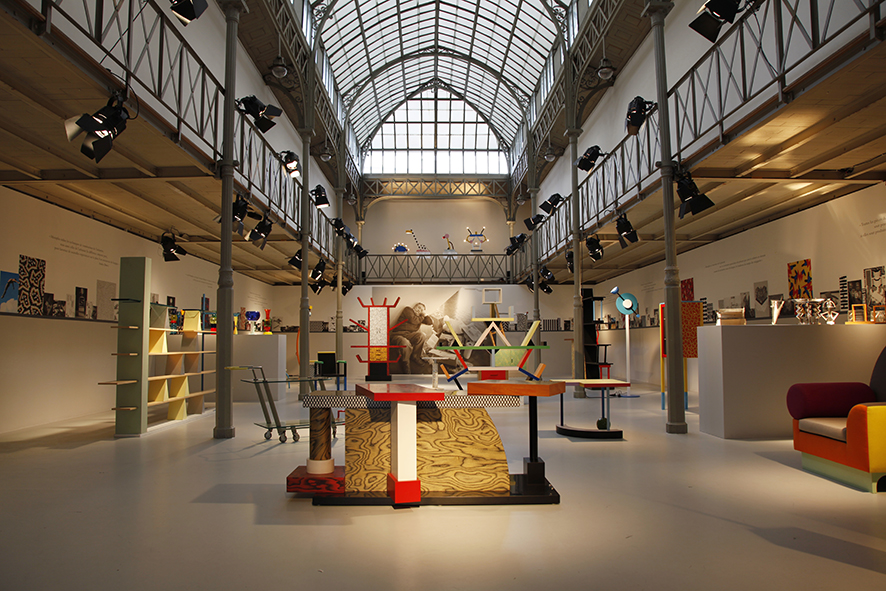 memphis blues exhibition view ph. azzedine alaïa foundation
Twenty-eight years after the original exhibition and twenty-nine years after the birth of the group, the Azzedine Alaïa gallery offers the Parisian public an extravagant, provocative and experimental exhibition of the pieces and documents of the last "design movement of the 20th century", defined as such by Carla Sozzani, who also presented the exhibition in her Milanese gallery.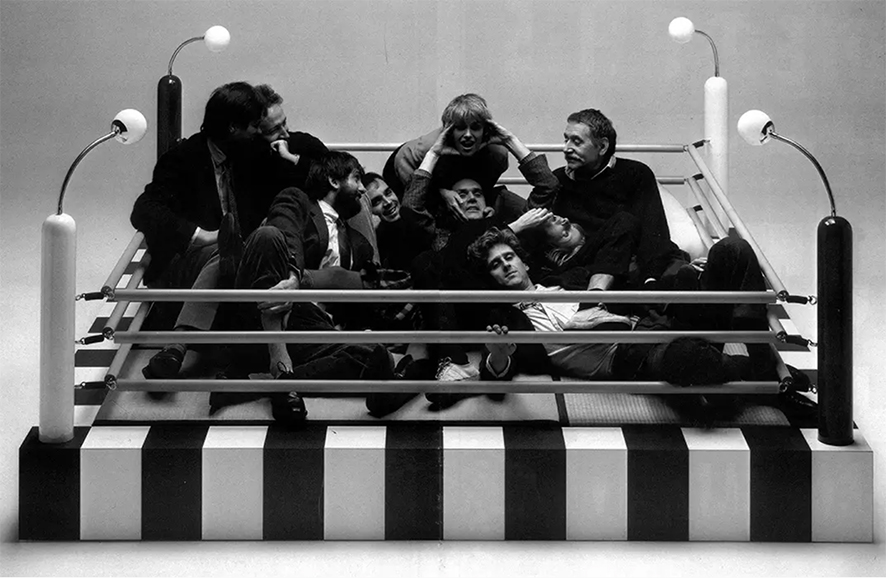 the founding members of the memphis style in the tawaraya ring ©studio azzurro
Founded in Italy by Ettore Sottsass, the Memphis group, which dissolved in 1988, revolutionised the creative and commercial logic of the design world. Surrounded by young designers such as Matteo Thun, Aldo Cibic, Michele De Lucchi and Barbara Radice, Ettore Sottsass will break down the creative boundaries dictated by the industry and imposed new forms, new materials and an explosive colour palette on design.
memphis blues - video: DR
Memphis creations are displayed in an assertive polychromy and contradictory associations of materials. Without ever moving towards real industrial production, Memphis objects, produced in limited series, seek to escape the banality of everyday life.
memphis blues exhibition view ph. azzedine alaïa foundation

memphis blues exhibition view ph. azzedine alaïa foundation
After the dissolution of the group at the end of the 80's, the Memphis company continues its activity as editor and producer of the historical collection of Memphis pieces, in total fidelity, without any modification or change and in harmony with its creators.
memphis blues exhibition view ph. azzedine alaïa foundation

memphis blues exhibition view ph. azzedine alaïa foundation