Exhibition
11.16.2007 - 12.16.2007
pierre paulin
curator: carla sozzani - scenography: claudio dell'olio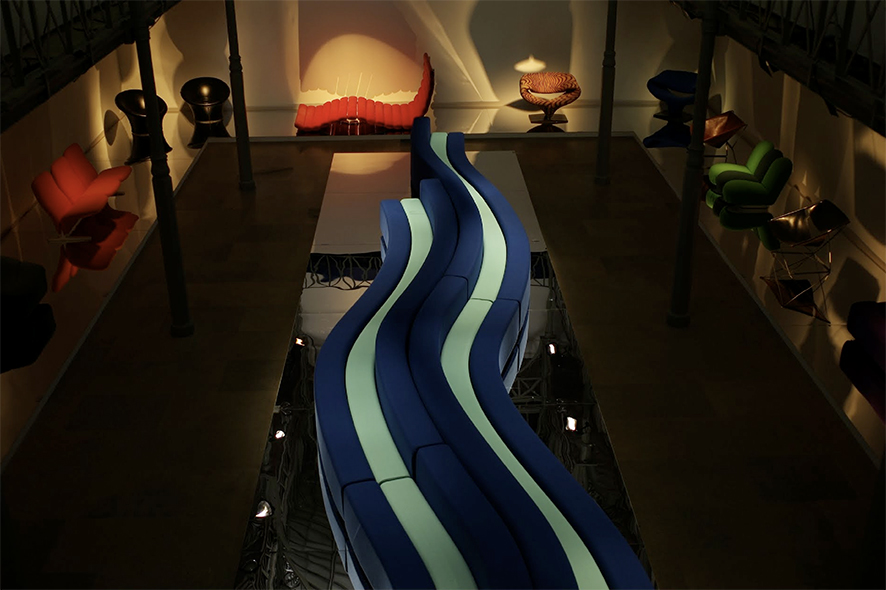 Pierre Paulin exhibition view ph.DR
With objects drawn from the holdings of three great collectors of Pierre Paulin's design work, Azzedine Alaïa, Carla Sozzani and Didier Krzentowski, the show explores the creator's boldly colored, rounded forms for seats and other objects, with their trademark foam stuffing and felt covering.
Fittingly this show highlights just what is striking and revolutionnary in Paulin's pieces and is also the occasion to see in particular the Amphis a reedition  by the company Marzorati e Ronchetti, a representative piece of Pierre Paulin's modular work in space. 
A magnificent tribute to this great French designer who should be elected designer of the year at the next Salon Maison et Objet, and whose work will be honoured by the MoMA in New York in spring 2008.
azzedine alaïa and pierre paulin ph. DR

installation of the pierre paulin exhibition ph. DR

Libération, December 2007 by anne-marie fèvre