Exhibition
06.10.2005 - 06.26.2005
world press photo
photography and journalism
curator: world press photo - scenography: claudio dell'olio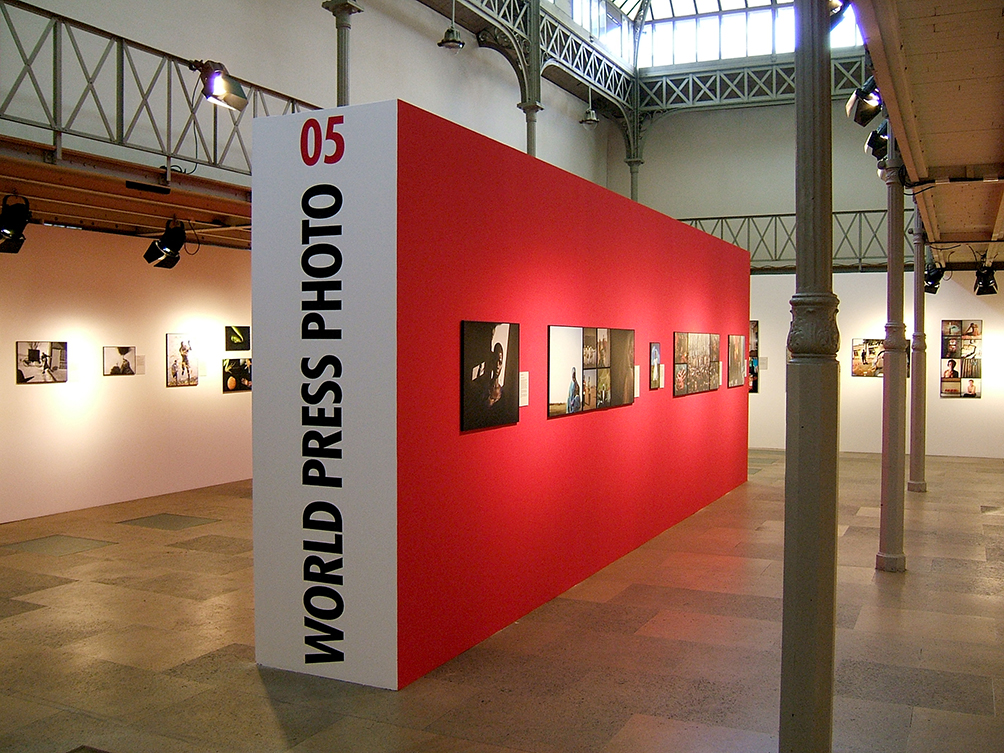 world press photo 2005, exhibition view ph. azzedine alaïa foundation
For the second time, the Azzedine Alaïa Gallery is hosting World Press Photo images, some of which have been awarded by the World Press Photo jury. Each year, this jury selects 69,000 photos from 123 different countries and shows us the state of the world as captured by the greatest reporters and transmitted to us.
An exhibition that bears witness to a harsh world illuminated by magical or tender moments, as some of the photos show.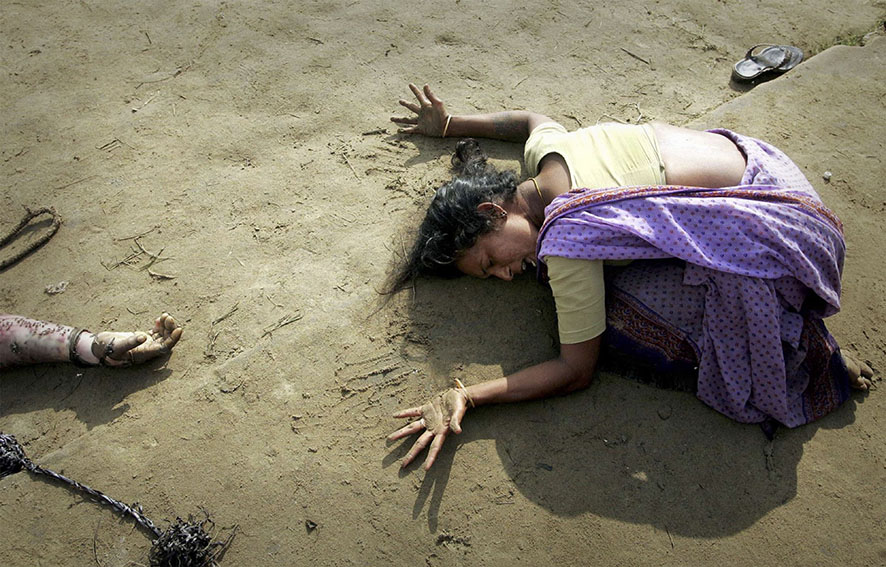 2005 Photo Contest, World Press Photo of the Year ©arko datta
The 2005 Photo of the Year award went to the Indian photographer Arko Datta for his shot of a woman in Cuddalore, in southern India, lamenting the death of a relative killed in the tsunami. 
On 26 December 2004, a magnitude-9.3 earthquake off the coast of Sumatra, Indonesia, triggered a series of deadly waves that traveled across the Indian Ocean, wreaking havoc in nine Asian countries and causing fatalities as far away as Somalia and Tanzania. More than 200,000 people died or were reported missing, and millions were left destitute in the worst natural disaster in living memory. In India, the Tamil Nadu fishing communities were among the worst hit, with homes, lives and livelihoods being wiped away.
Arko Datta (New Delhi, India, 1969) was attracted to photography from an early age. After an initial degree in economics, he undertook a post-graduate study in journalism and mass communication, before working with The Indian Express in Madras.
He then worked at Agence France-Press (AFP), and joined Reuters in 2001. He has won numerous prizes, including two Publish Asia awards, and the 2003 Best Photojournalist of the Year from Asian Photography magazine.
Reuters named him "Photographer of the Year"  for his work in 2004.
world press photo 2005, exhibition view ph. azzedine alaïa foundation

world press photo 2005, exhibition view ph. azzedine alaïa foundation