Exhibition
05.27.2010 - 06.17.2010
world press photo
photography and journalism
curator: world press photo - scenography: claudio dell'olio
world press photo 2010 azzedine alaïa gallery- video DR
The Azzedine Alaïa Gallery is once again hosting the World Press Photo and is exhibiting 63 photos taken by various award-winning international journalists. Among all these photos, war and conflict are omnipresent. But the World Press Photo 2010 has also rewarded reports on the theme of Nature and Sport, and social issues such as anorexia, beauty, androgyny. 
Eclecticism is the key word for this World Press Photo 2010.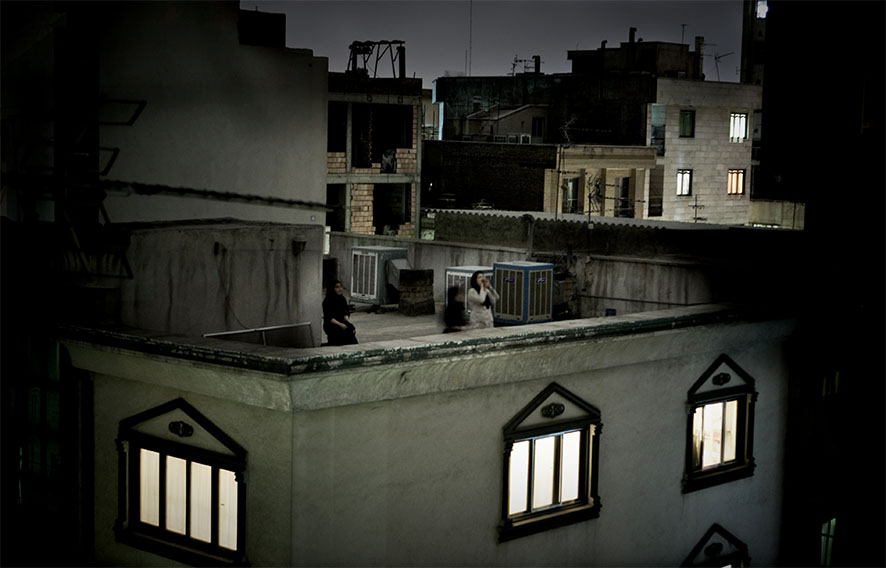 2010 Photo Contest, World Press Photo of the Year ©Pietro Masturzo
The winner of the 2010 World Press Photo is Italian freelance photographer Pietro Masturzo, who was awarded the prize for his photograph "From the rooftops of Tehran", taken on 24 June 2009, in which a woman cries out in despair from the rooftops on the night following the outcome of the disputed elections in Iran.
Women shout their dissent from a Tehran rooftop, following Iran's disputed presidential elections. The result had been a victory for President Mahmoud Ahmadinejad over opposition candidate Mir Hossein Mousavi, but there were allegations of vote-rigging. In the ensuing weeks, violent demonstrations took place in the streets. At night, supporters of Mousavi climbed their rooftops, shouting expressions of their discontent. As the streets emptied and went quiet after daytime demonstrations, cries of 'Allahu akbar!' and 'Death to the dictator!' filled the night air. These protests were an echo of the ones that took place during the 1979 Islamic Revolution. 
Pietro Masturzo (Naples, Italy, 1980) studied photography in Rome, after completing his degree in International Relations at the University of Naples.
Since 2007, he has been working as a photojournalist with different agencies, publishing his work in both Italian and international newspapers and magazines. In his reportages, Masturzo focuses on social-political issues and always looks for the human story while covering major news events. In 2009, he co-founded Kairos Factory, an Italian collective of documentary photographers.
He joined the Italian photo agency OnOff Picture in 2011. 
world press photo 2010 exhibition view ph. DR

world press photo 2010 exhibition view ph. DR

world press photo 2010 exhibition view ph. DR