Exposition
27.05.2010 - 17.06.2010
world press photo
photographie et journalisme
commissaire d'exposition: world press photo - scénographie: claudio dell'olio
world press photo 2010 galerie azzedine alaïa - vidéo DR
La Galerie Azzedine Alaïa accueille une fois de plus dans ses murs le World Press Photo et expose 63 photos prises par différents journalistes internationaux, tous primés. Parmi tous ces clichés, la guerre et les conflits sont omniprésents. Mais le World Press Photo 2010 a également récompensé des reportages abordant le thème de la Nature et du Sport. Les sujets sociaux sont eux aussi mis à l'honneur avec des sujets comme l'anorexie, la beauté, l'androgynie.
L'éclectisme est donc le maître mot de ce World Press Photo 2010.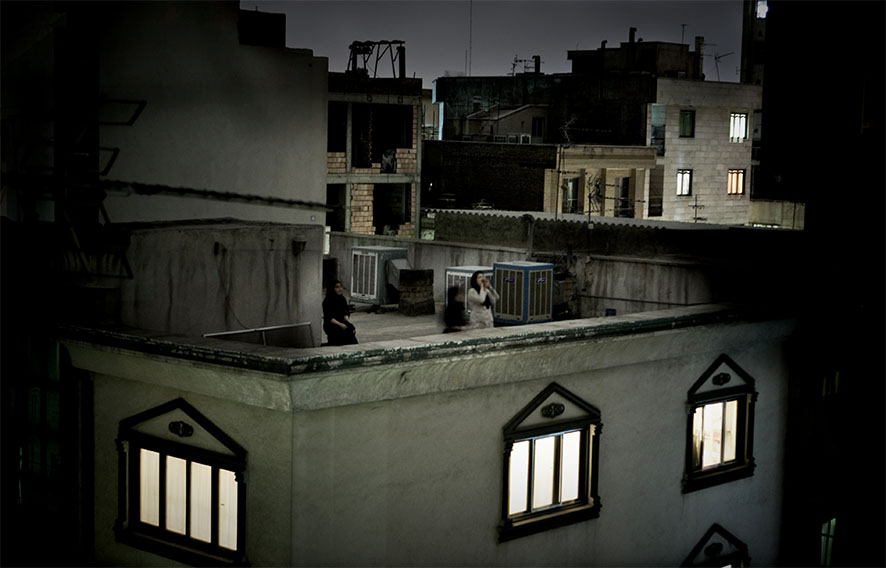 Concours de photo 2010, World Press Photo de l'année ©Pietro Masturzo
Le lauréat du World Press Photo 2010 est un photographe indépendant, l'Italien Pietro Masturzo, récompensé pour son cliché « From the rooftops of Tehran », pris le 24 juin 2009, on y voit une femme qui crie son désespoir sur les toits, la nuit suivant le résultat des élections très contestées en Iran.
Des femmes crient leur désaccord depuis un toit de Téhéran, à la suite des élections présidentielles contestées en Iran. Le résultat avait été une victoire du président Mahmoud Ahmadinejad sur le candidat de l'opposition Mir Hossein Mousavi, mais il y avait des allégations de fraude électorale. Dans les semaines qui ont suivi, de violentes manifestations ont eu lieu dans les rues. La nuit, les partisans de Mousavi sont montés sur les toits, criant leur mécontentement. Lorsque les rues se vident et se calment après les manifestations de la journée, les cris de « Allahu akbar » et « Mort au dictateur » emplissent l'air de la nuit. Ces manifestations étaient un écho de celles qui ont eu lieu pendant la révolution islamique de 1979. 
Pietro Masturzo (Naples, Italie, 1980) a étudié la photographie à Rome, après avoir obtenu son diplôme en relations internationales à l'université de Naples.
Depuis 2007, il travaille comme photojournaliste dans différentes agences et publie ses travaux dans des journaux et magazines italiens et internationaux. Dans ses reportages, Masturzo se concentre sur les questions socio-politiques et recherche toujours l'histoire humaine tout en couvrant les grands événements d'actualité.
En 2009, il a cofondé Kairos Factory, un collectif italien de photographes documentaires. Il a rejoint l'agence photographique italienne OnOff Picture en 2011. 
vue de l'exposition du world press photo 2010 ph. DR

vue de l'exposition du world press photo 2010 ph. DR

vue de l'exposition du world press photo 2010 ph. DR