Exhibition
06.06.2014 - 06.29.2014
world press photo
photography and journalism
curator: world press photo - scenography: claudio dell'olio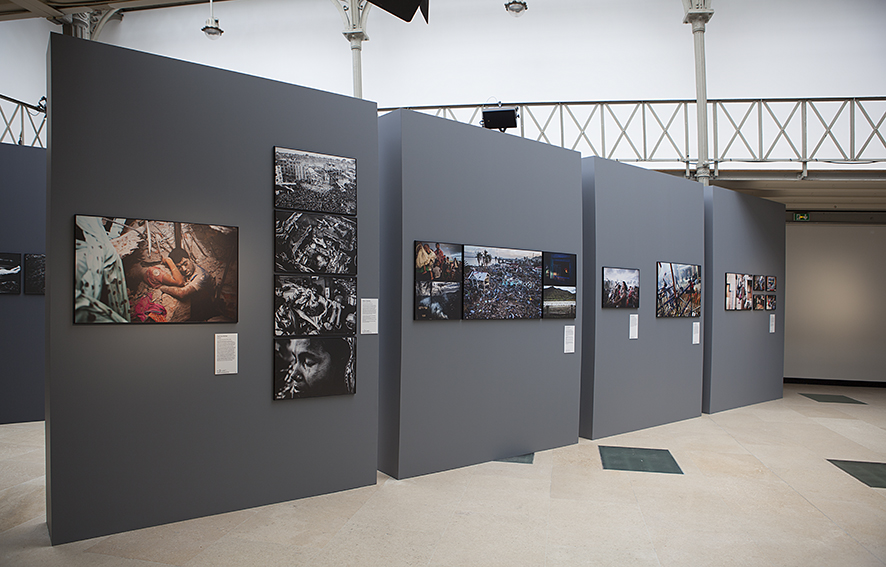 world press photo 2014 exhibition view ph. sylvie delpech
The international jury of the 57th annual World Press Photo contest has chosen a photo that tells the story of immigration. This subject has unfortunately made the headlines throughout the past year, with many of these would-be exiles perishing at sea or on land at the hands of unscrupulous and inhumane smugglers.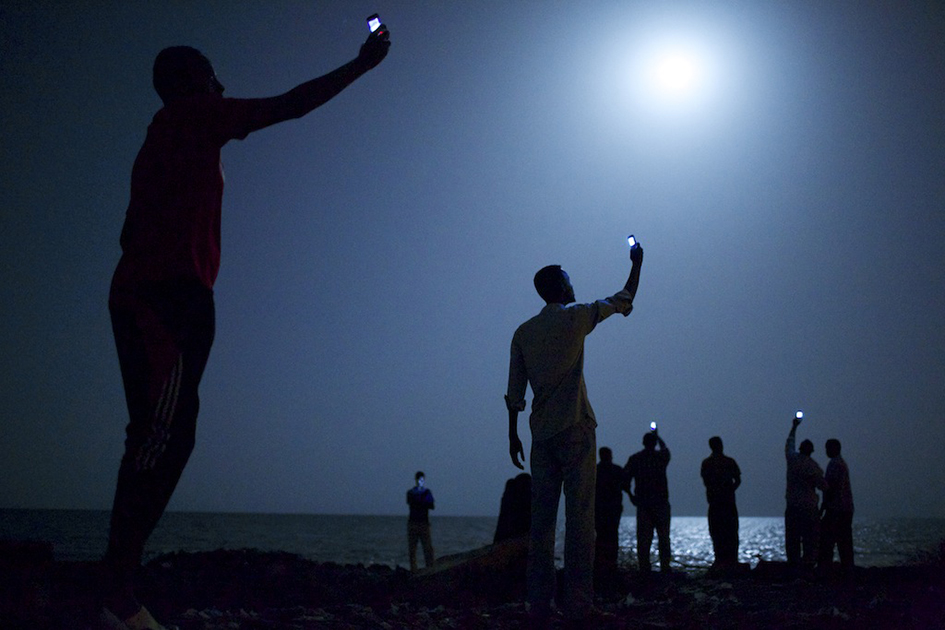 Concours de photo 2014, World Press Photo de l'année ©john Stanmeyer
John Stanmeyer, American photographer, wins the prize with this photo taken at night.
It shows African migrants on the shore of Djibouti city, with only moonlight, raising their phones in the hope to pick up a cheap signal from neighbouring Somalia – a tenuous link to family abroad.
Djibouti is a common stop-off point for migrants in transit from such countries as Somalia, Ethiopia and Eritrea, seeking a better life in Europe and the Middle East.
John Stanmeyer, born in Illinois, is a founder member of the VII photo agency.
Over the last decade, Stanmeyer has worked nearly exclusively with National Geographic, producing more than 12 stories for the magazine. Between 1998 and 2008, John was a contract photographer for Time magazine, during which time he photographed the war in Afghanistan, the fight for independence in East Timor, the fall of Suharto in Indonesia, and other significant world news events.
Stanmeyer has been the recipient of numerous honors, including the prestigious Robert Capa award (Overseas Press Club), Magazine Photographer of the Year (POYi), and numerous World Press, Picture of the Year and NPPA awards.
In 2008, his National Geographic cover story on global malaria received a National Magazine Award, and in 2012 he was nominated for an Emmy with the VII documentary film series, 'Starved for Attention'.
world press photo 2014 exhibition view ph. sylvie delpech

world press photo 2014 exhibition view ph. sylvie delpech