Exhibition
09.04.2015 - 09.27.2015
world press photo
photography and journalism
curator: world press photo - scenography: claudio dell'olio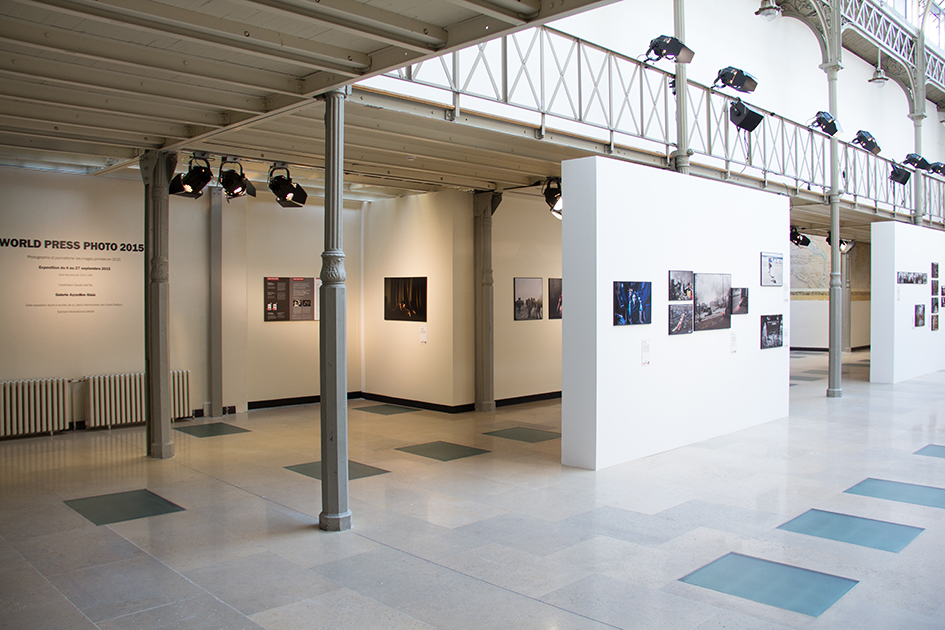 world press photo 2015 exhibition view ph. andrea aversa
The jury of the 58th World Press Photo awarded 45 photographers in various categories such as news, sport, everyday life or nature. And it is once again at the Azzedine Alaïa gallery that the public will be able to see the most beautiful pictures selected by a jury composed of professionals from the world of photography and the press.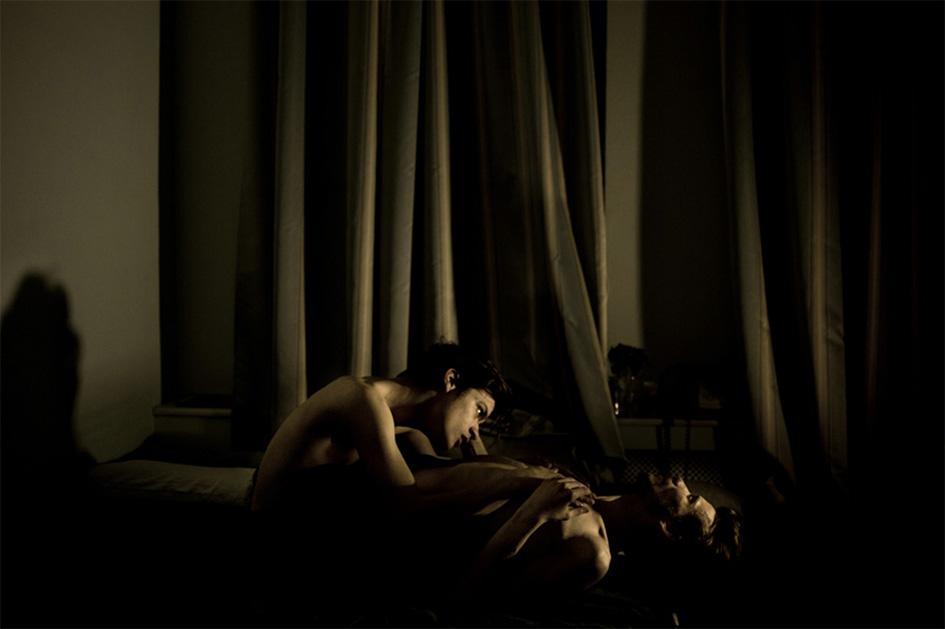 2015 Photo Contest, World Press Photo of the Year ©Mads Nissen
Danish photojournalist Mads Nissen won the first prize at the 58th World Press Photo with a photo taken in Russia.
Jon and Alex, a gay couple, share an intimate moment at Alex's home, a small apartment in St Petersburg, Russia. Life for lesbian, gay, bisexual and transgender (LGBT) people is becoming increasingly difficult in Russia. Sexual minorities face legal and social discrimination, harassment, and even violent hate-crime attacks from conservative religious and nationalistic groups.
Mads Nissen (1979) is a photographer based in Copenhagen, Denmark. For Nissen photography is all about empathy – creating understanding, a closeness and intimacy. He strives to build that connection while focusing on contemporary social issues such as inequality, human rights violations and our often destructive relationship with nature.  After graduating in 2007 with distinction from The Danish School of Journalism he moved to Shanghai to document the human and social consequences of China's historic economic rise.
Since 2014 he has worked as a staff photographer at the Danish daily Politiken. His images are also published in Time, Newsweek, CNN, National Geographic, The Guardian, Stern, and Der Spiegel among others. In both 2015 and 2021, his photographs were selected as World Press Photo of the Year. In 2015, his photograph was of an intimate moment between a young gay couple from Russia, and in 2021, 'The First Embrace,' depicted an embrace between two women in a carehome in Brazil during the COVID-19 pandemic. 
In 2021, he was named 'Photographer of the Year' for the fourth time in Denmark. He has also been shortlisted twice as 'Photographer of the Year' at the Pictures of the Year International Award (POYi). 
world press photo 2015 exhibition view ph. andrea aversa

world press photo 2015 exhibition view ph. andrea aversa

world press photo 2015 exhibition view ph. andrea aversa