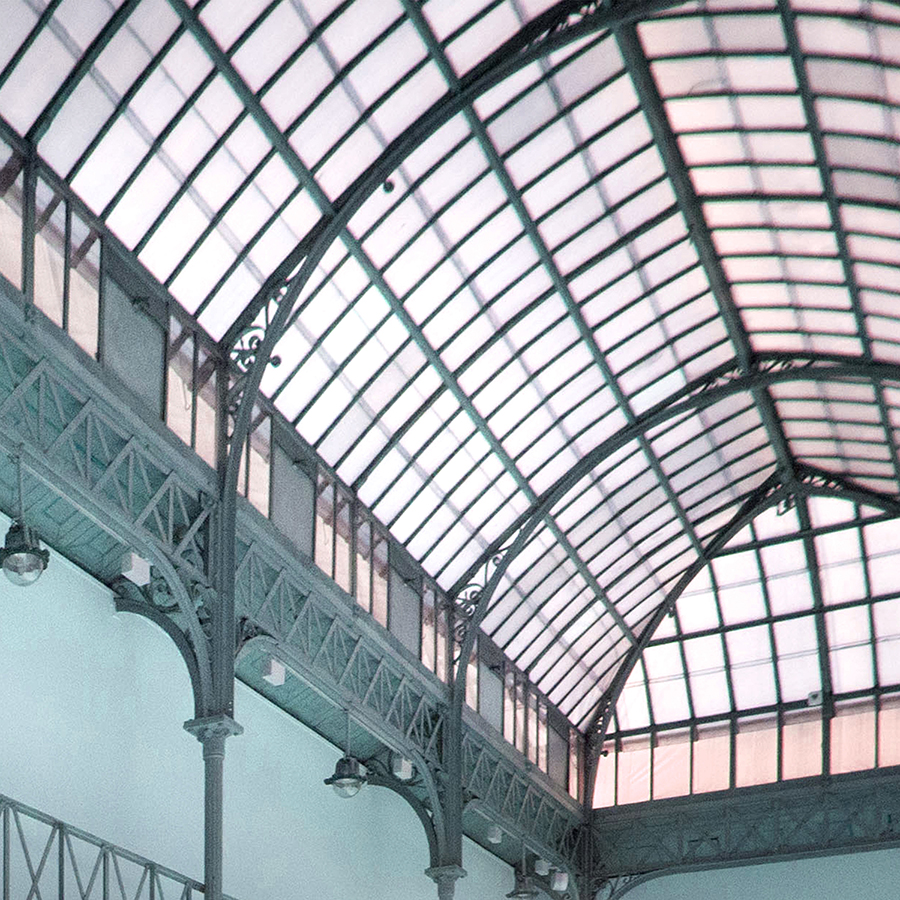 the veranda © azzedine alaïa foundation
In partnership with the cultural mediation agency Des Mots et Des Arts, the Azzedine Alaïa Foundation offers guided visits of the exhibition currently on display at 18 rue de la Verrerie.
Conducted by guides specialized in Fashion history, these visits are suitable for everyone. They present the life and work of Alaïa, the history of the building and its' architecture, and the temporary exhibition presented by the Foundation.
They last approximately 1hour and 15minutes.
The visit comes to a close in the bookshop where participants can further discover Monsieur Alaïa's universe, fashion, art, photography, design and literature.
Upcoming visits of the exhibition Alaïa Balenciaga, Sculptors of Shape:
From September onwards:
The 1st Saturday of each month at 3pm and the 3rd Thursday of each month at 6pm:
Guided visit of the exhibition.
Ticket price for the Guided visit: 19 €
Des Mots et Des Arts is an agency of cultural mediation and artistic visits born from a desire to give to as many people as possible the keys to unlock the interpretation of the history of classic, modern, and contemporary art.
Morgane Pfligersdorffer and Laure Benacin run the agency with the aim of bringing together neophytes and art lovers and in so doing, render the diversity of artistic creation more accessible.
They have surrounded themselves with a team of specialized speakers interested in sharing their passion for the arts. Their visits do not ressemble complexe academic lectures, on the contrary it is with a free and personal touch that they will open to you the doors of museums, galleries, and artists' ateliers.
For each of their events, Des Mots et Des Arts takes particular care to meet with rigor and inventivity the needs of each of their clients.