I don't really like advising young people because they should be busy living their era as it is, and they should keep their curiosity, freedom without older people telling them anything. Azzedine Alaïa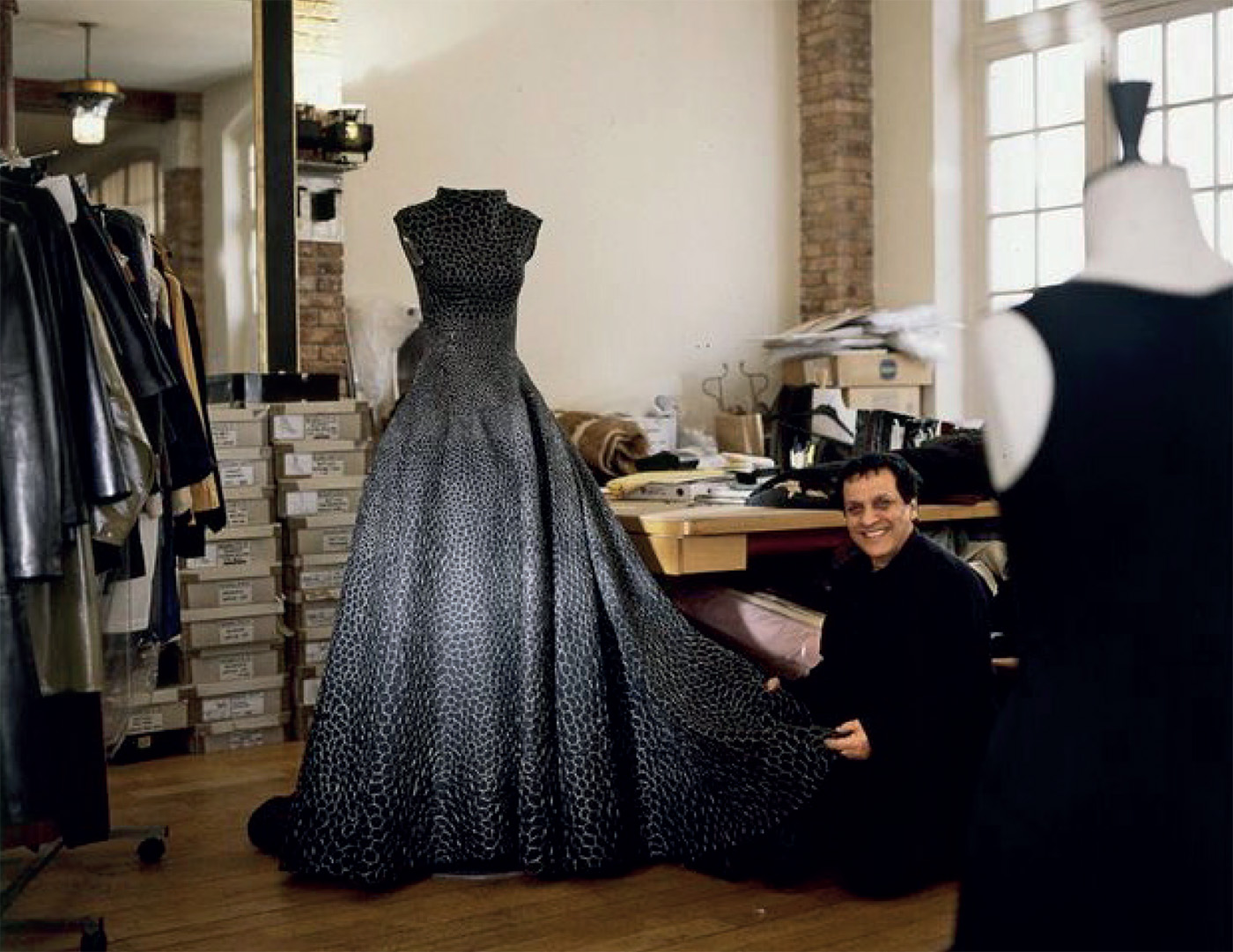 Azzedine Alaïa in his studio © foundation azzedine alaïa
Dar Alaïa, Sidi Bou Saïd, presented from  November 18th 2019 to May  17th 2020 an exhibition organized by Montassar Alaya of the third edition «Black Dress» conceived in 2016 by Farès Cheraït in 2016. His will was to promote the designers while showcasing the famous little black dress.
"We all look with admiration at the work of Azzedine Alaïa and hope to hold the rank of his successors until other creators become known."
Tunisian stylists Ali Karoui, Ahmed Talfit, Braim Klei, Fares Cheraït, Mehdi Kallel and Salah Barka presented in this exhibition their latest creations,  emblematic of their personal vision of the feminine wardrobe.
They were also invited to give their interpretation of the iconic black dress created by Azzedine Alaïa in 1996 for her childhood friend, Latifa Ben Abdallah, wife of the great Tunisian painter Jalel Ben Abdallah.
black dresses © DR

azzedine alaïa, dress created for her friend latifa ben abdallah © DR

salah barka © DR

fares cheraït © DR

mehdi kallel © DR

ali karoui © DR

braim klei © DR

ahmed talfit © DR
black dresses, a production by innova medias 2019 © 2019 innova medias