BOARD OF trustees & officers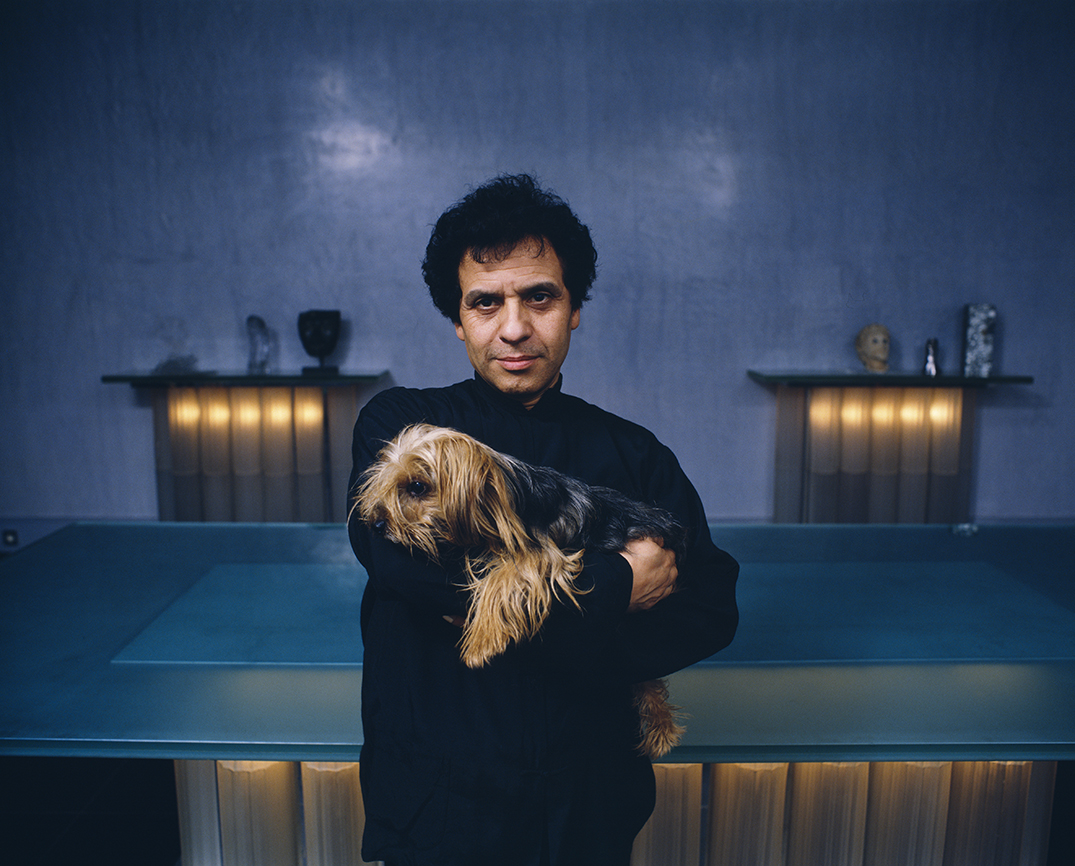 Azzedine Alaïa in his dining room ph. Suzanne Rault Balet/Getty Images/Sygma
The meetings of the Board of Directors are held the former dining room of Azzedine Alaïa. This superb room surmounted by a small glass roof, with a floor in frosted glass and at the center a large table with crystal legs, is decorated with two illuminated side tables in glass and steel designed by Marius Sabino in the 1930's. Chairs by Jean Prouvé complement the ensemble; all these pieces of furniture already decorated the dining room of Alaïa's previous headquarters at 17 rue du Parc Royal.
It is in this room, located between his studio and his apartment, that Azzedine Alaïa would host intimate dinner parties in the 1990's, before installing a large kitchen dining room on the ground floor in 2002. From that date onwards, he would use this room solely to store the pieces of his collections and works of art that were dearest to him.
THE GOVERNANCE
Constituted on 30 March 2020, the Board of Directors is made up of personalities who have worked alongside Azzedine Alaïa and internationally renowned institutions that play a leading role in the world of arts and culture.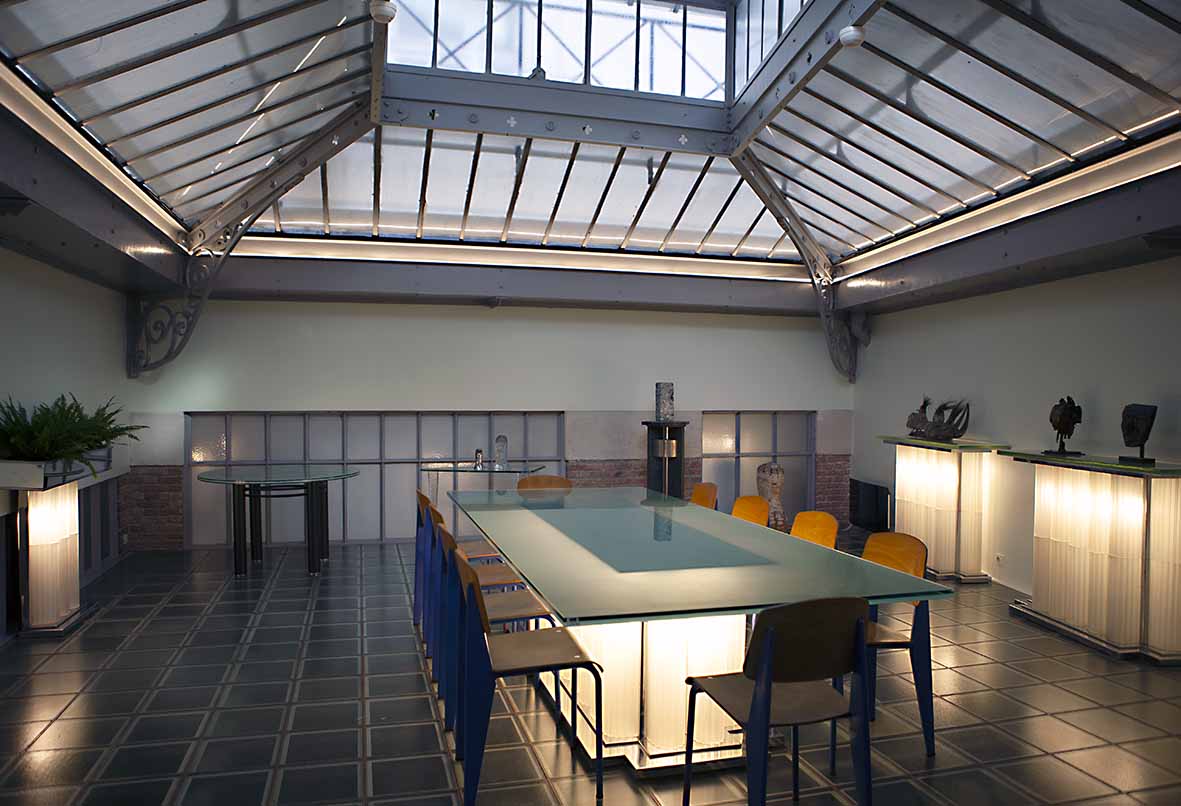 the conference room, once the azzedine alaïa's dining room ph. Sylvie delpech