The fittings put you in front of reality. Azzedine Alaïa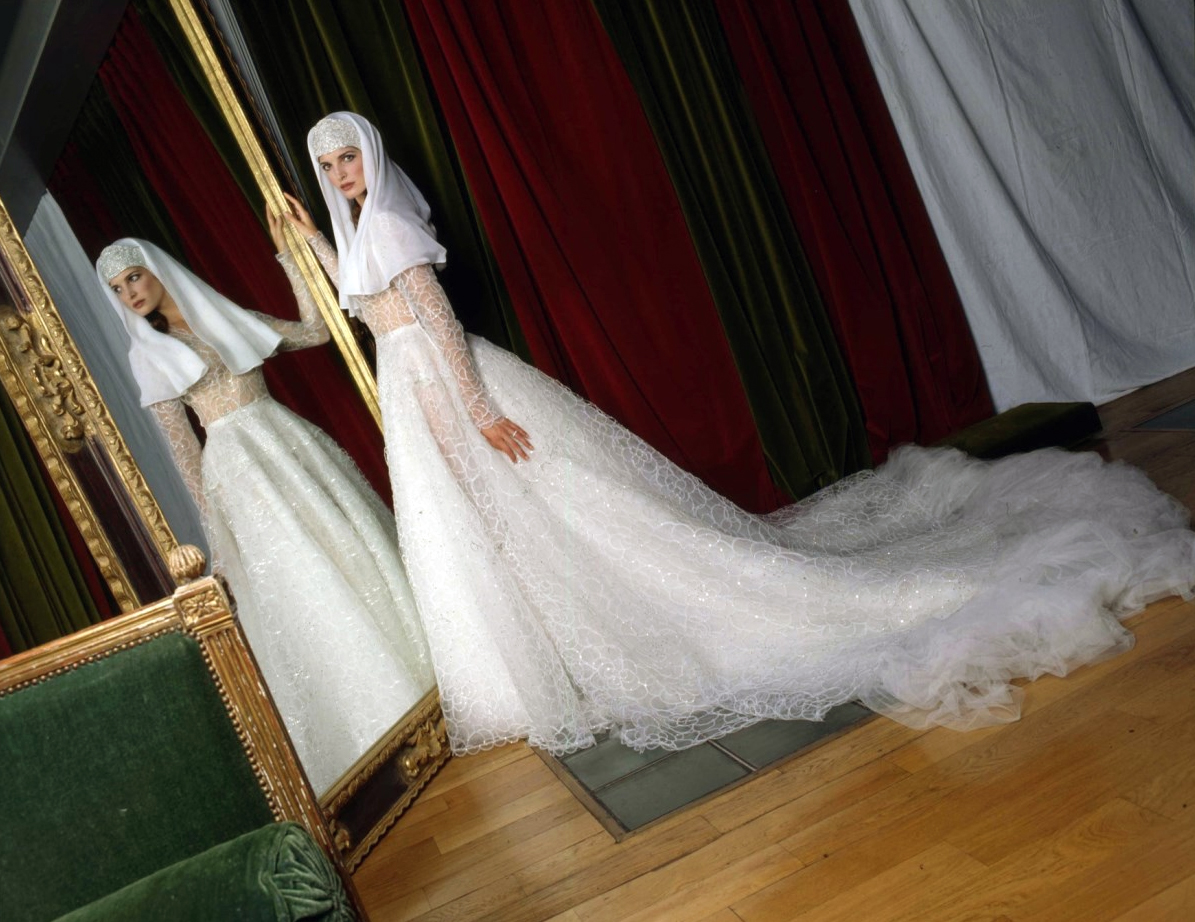 stéphanie seymour dressed in Azzedine Alaïa, 1995 ph. Jean-Marie Périer
If I do not have models around me, in front of my eyes, I do not have ideas. I need their bodies close to hand. Naomi Campbell, Farida Khelfa, Linda Spierings, Veronica Webb, Stephanie Seymour, Marie-Sophie Wilson, I am grateful to all of them for staying with me through lengthy sessions of poses, fittings, and research.
The fitting room is a mythical place in every great couture house, and Azzedine Alaïa wanted to build his in the center of his Maison, as fittings are at the very heart of his work.
Located just beneath his private dining room, so that the glass ceiling of one would be the floor of the other. It was important for Azzedine Alaïa that there be a unity, a correspondence, in everything that he conceived.
The fitting room that opens out onto the exhibition space, where in the past so many of his runway shows took place, would be temporarily transformed into the backstage dressing room, and in this fitting room he would dress the most beautiful women in the world.
This unusual place, decorated with works of art, testifies to the love that Azzedine Alaïa bore towards the women he dressed.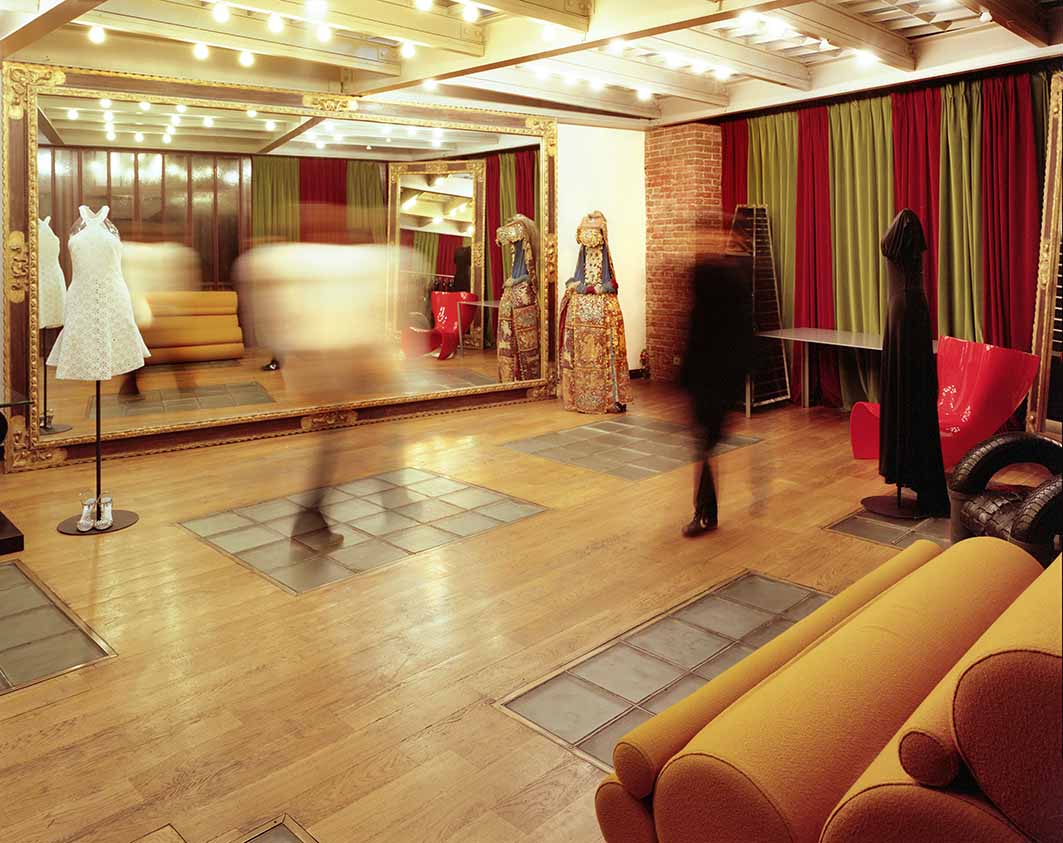 the fitting room ph. Floriane de lassée
It is here that he would do all of the fittings for his clients himself, making made to measure clothes for a woman was his true pleasure. A fitting with Azzedine Alaïa, it was like watching a ceremony take place: He would spend hours perfecting the clothes, a great many princesses and close friends would in this way witness the elaboration and the construction of their wedding gowns. Naomi Campbell would be fitted here for the most beautiful evening gowns by the man she called 'Papa'.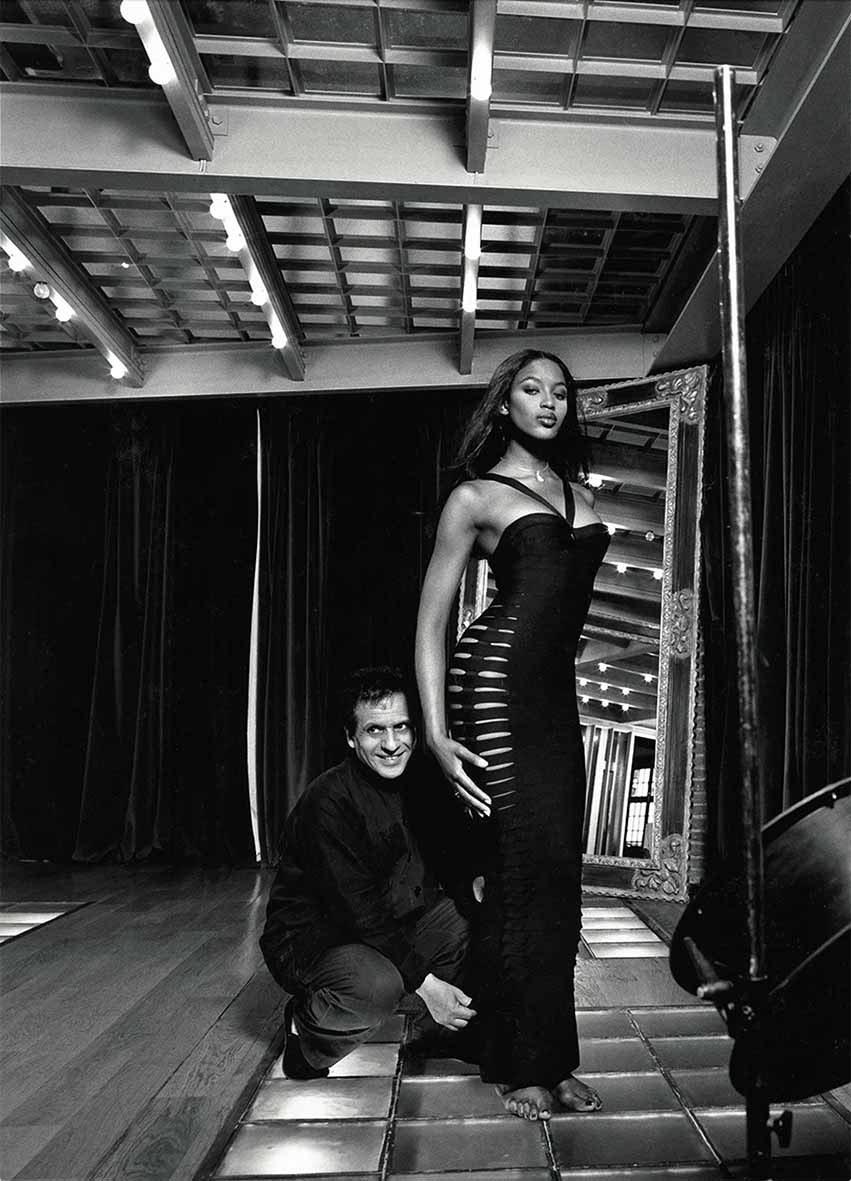 azzedine alaïa with naomi campbell, fitting ph. André Rau
For couture, I do the fittings with the clients. It is vital for me to spend time with the women. If I do not spend time with them, I do not understand them, and then there would be no point in me working for them. I do fitting after fitting until I am satisfied.
Hanging on the glass walls are curtains of red and green velvet, an immense baroque mirror covers another wall, and there is also a portrait of Azzedine Alaïa by his friend Julian Schnabel. As the sole fitting room in the Maison, it is here that all the women would be together whilst trying the dresses, mothers with their daughters, ordinary women with film stars and royalty.
This room so very dear to Monsieur Alaïa is destined to become part of the Foundation's permanent museum.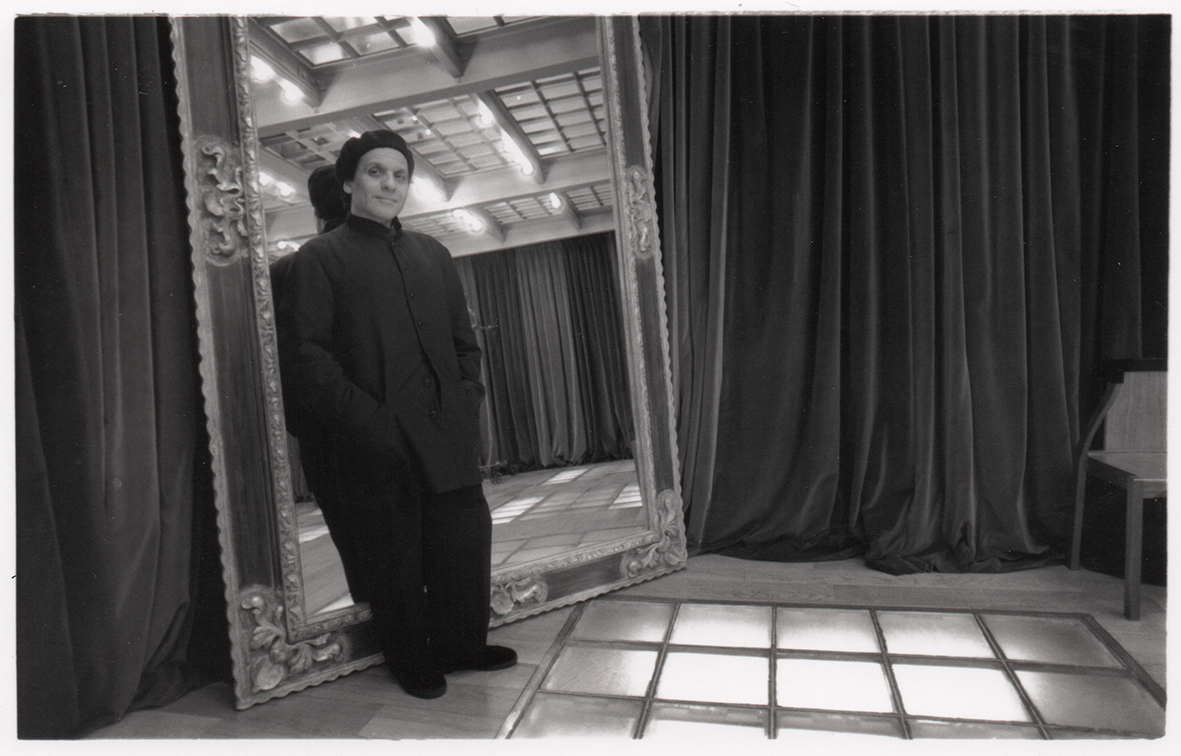 azzedine alaïa in his fitting room, 1993 ph. Antoine Poupel