Art came first to me. When fashion tires me, with collections and dresses, I turn my attention to art and I calm down. Azzedine Alaïa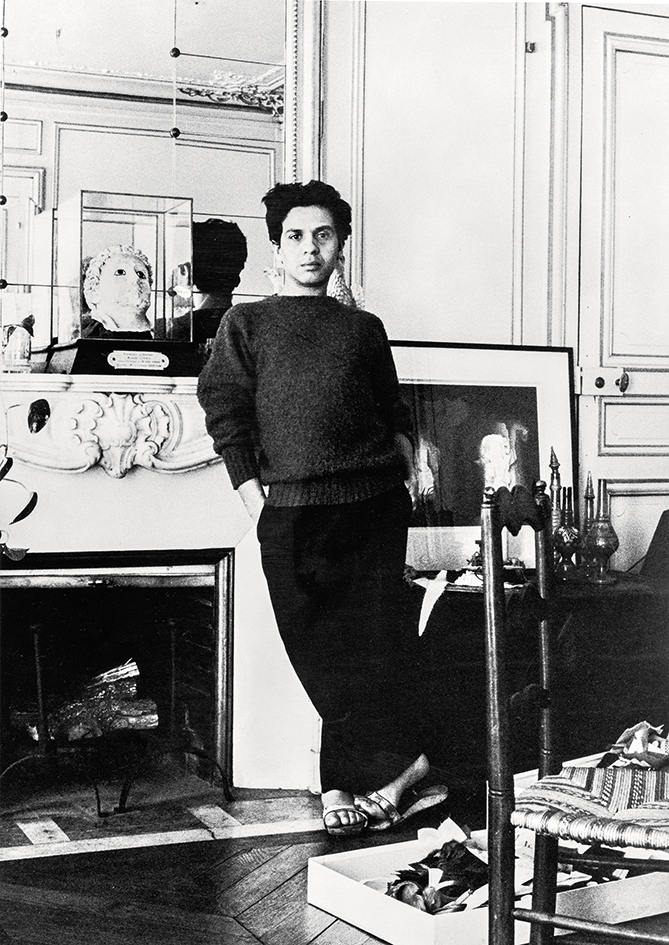 azzedine alaïa, rue de bellechasse, 1966 ph. jean-pierre ronzel
The first important work of art that he purchased was a small scultpure of a Coptic head, bought from a small shop in 1963. He would later learn that this little statuette had once belonged to the Countess Greffulhe, who provided Marcel Proust with the inspiration for the character the Duchess of Guermantes. This piece of art would accompany him throughout his life, like a talisman.
Over the course of his lifetime Azzedine Alaïa also collected paintings, art objects, and the works of by artists friends such as César or Julian Schnabel.
He also had a great love of design and always adorned his living and work spaces with decorative pieces by renowned designers : Le Corbusier, Jean Royère, Marc Newson, Shiro Kuramata, Marius Sabino, Serge Mouille, Jean Prouvé, but also artists friends such as César, Andrée Putman, Kris Ruhs, Pierre Paulin, Angelo Mangiarotti, Ettore Sottsass, Martin Szekely, les Bourellec and many others.
The first to collect Prouvé, his passion led him to purchase in the early 2000s a gas station designed by Jean Prouvé that he turned into his bedroom.
This collection is destined to be shown in the permanent exhibition spaces of the Foundation, from 2022 onwards.
I had some furniture by Jean Prouvé in the maid's room that I lived in on rue Byron, Simone Zerhrfuss had given them to me. Her husband had worked with Prouvé, and she owned a lot of furniture by him. I had the single bed, the table, a chair, and even the bookcase « Tunisie » ! When I left the maid's room, I left them there, thinking at the time that they were just things made of wood.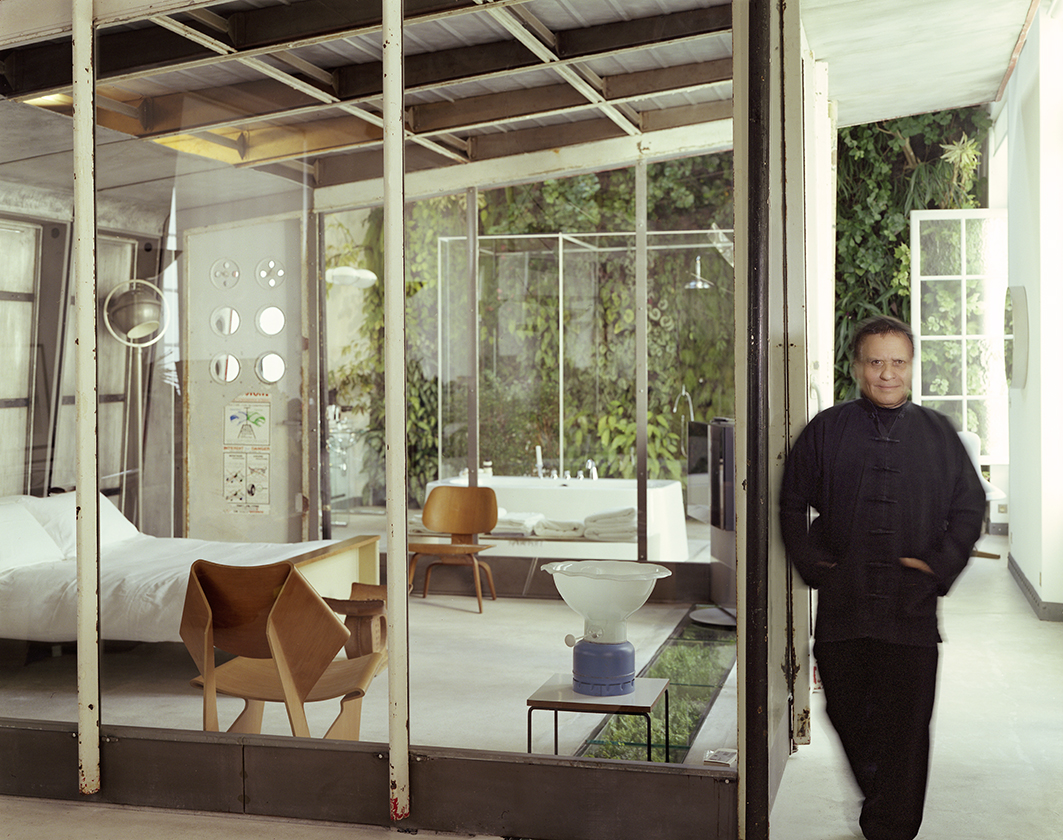 azzedine alaïa, in his room by Jean Prouvé, 2007 PH. floriane de lassée
Much later, in the early 80's, I was strolling through the flea market, where I never usually go, and I saw a table, I think it was my old table ! And there was the bookcase too. I asked the seller about them, he was the gallery owner Philippe Jousse, who had just opened. I asked his wife for the prices, and her answer almost gave me a migraine ! I left the gallery and thought to myself "God forgive me, when I of how with my innocence and foolishness I didn't think furniture could be worth anything!" So I went back inside the gallery, and they agreed to sell them to me at a good price…
Photography has always been very important for Azzedine Alaïa, since his youth in Tunisia. Friends with the greatest photographers of our time, for the images for his book  Azzedine Alaïa he called upon Helmut Newton, Peter Lindbergh, Paolo Roversi, Jean-Baptiste Mondino, Ellen von Unwerth, Martine Barrat. Sharing a brotherly friendship with Gilles Bensimon and Jean-Paul Goude, he worked with and collected the work of Horst, Sarah Moon, Irving Penn…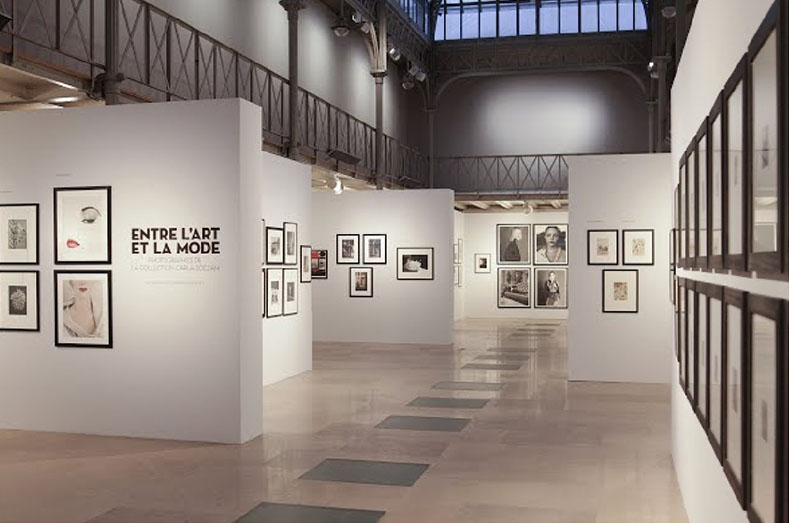 "entre l'art et la mode" carla sozzani collection